Senate Rejects Alison-Madueke's Briefing On Fuel Subsidy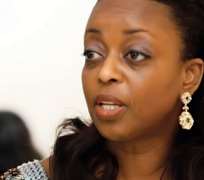 ABUJA, November 22, (THEWILL) - The Senate Joint Committee probing the management of the fuel subsidy fund Tuesday rejected explanations by the Minister of Petroleum Resources, Mrs. Diezani Alison-Madueke, for the overwhelming jump on fuel subsidy expenditure.
The committee members also accused Madueke of not being prepared for the probe.
The Senate it could be recalled had mandated its joint committees on Petroleum (Downstream), Appropriation and Finance to investigate the management of fuel subsidy in the country.
The resolution was sequel to a motion by Senator Bukola Saraki (Kwara Central), who drew the attention of the Senate to alleged conflicting expenditure profile of the federal government on fuel subsidy.
The Senate had said that payment of fuel subsidy has increased from N600 billion in 2010 to N1.3 trillion in 2011.
After her presentation yesterday, Chairman of the Joint Committee, Senator Magnus Abe informed Alison-Madueke that members were not satisfied with her explanations.
"We will let you to go but you have to come back another day because members are not satisfied with your answers," he said.
But Alison-Madueke put up a subtle protest when she demanded to know "what areas are you not satisfied?"
But Abe insisted that the Minister should go and do some more research on queries made by members to enable her prepare to offer required answers.
Alison-Madueke had told the committee that in 2003, the Federal Government directed the Nigeria National Petroleum Corporation (NNPC) to pay the prevailing international market price for fuel products.
She noted that the Petroleum Support Fund (PSF) was subsequently established in 2006 to fund purchases.
She said that PSF was under funded by stakeholders leading the corporation to look for other means of funds to service its purchases.
She listed continuous rise in the average consumption fuel, increase in international price of fuel and increase in exchange rate as part of the issues that gave rise to expenditure in fuel subsidy.
On allegation of manipulation of fuel supply at the port, she noted that imported volumes are verified by relevant agencies.
She said that the subsidy gap had increased at the rate of N22.74 per liter of in 2006 to N37.9 per liter in 2011.
Committee member, Senator Danjuma Goje wanted to know why N245.9 billion would be provided in the 2011 budget for fuel subsidy while N1.38 trillion would be spent.
Senator Saraki demanded to know who authorized the payment of arrears on Kerosene totalling N258 billion.
Saraki also said that the claim that continuous rise in the consumption of fuel was false because it was not supported by the figures supplied by the Department of Petroleum Resources.
But Minister of Finance, Mrs. Ngozi Okonjo-Iweala explained that the reported N245.96 billion budgetary allocation for fuel subsidy was an estimate.
She said, "Each month when we meet for the Federal Allocation, we decide what should be paid the NNPC."
She noted that there are fluctuations in the claims by NNPC and Petroleum Product Pricing Regulatory Agency (PPPRA).
According to her, the fluctuation happens month after month "we have to deal with actuals.
"If we don't pay, we might run into a situation where no product will be brought in," she said.
The committee also turned down the presentation of the Governor of Central Bank of Nigeria (CBN) Mallam Lamido Sanusi Lamido.
The committee noted that while it was asked to investigate management of fuel subsidy, CBN's submission dealt with removal of fuel subsidy.
Represented by Deputy CBN Governor, Mr. Tunde Lemo, Lamido said there are various approving authorities for payment of fuel subsidy.
According to him "once we see such approvals, we will make funds available as banker to the government. We can only raise red flag but explanation for payment should be made by the approving authorities.