BAYELSA GUBER: INEC DENIES REJECTING PDP PRIMARY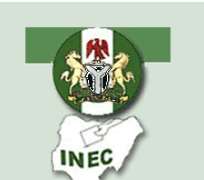 Contrary to widespread speculation that the Independent National Electoral Commission (INEC) has resolved  not to accept the outcome of recent Peoples Democratic Party (PDP) governorship primaries in Bayelsa State, the commission has denied taking a stand on the excercise.
Speaking with Daily Sun yesterday, Chief Press Secretary to INEC chairman, Kayode Idowu, dismissed the rumour as the handiwork of political jobbers.
Seriake Dickson emerged the candidate of PDP in the party's November 19 controversial  governorship primaries.  An Abuja Federal High Court had earlier granted injunction sought by the state governor restraining the party from holding the primaries.  The court order led to INEC staying away from the event.
Despite not supervising the primaries as mandated by law, Idowu said the commission was not contemplating rejecting the outcome of the primaries. He said : 'It is not true that INEC has taken a stand on the Bayelsa primaries, it is a speculation that has no foundation.'
He said the Electoral Act does not permit INEC to interfere with the selection of candidates by political parties. Idowu saw 'the Electoral Act is clear that it is the responsibility of a political party to nominate its candidate.'
Asked if INEC not supervising the primaries had not given the exercise a dent, he insisted that the electoral body had not taken a stand on the matter.