AREGBESOLA MEETS CAN LEADERS, PREACHES RELIGIOUS TOLERANCE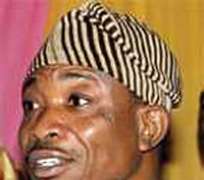 The Governor of Osun State, Rauf Aregbesola has charged all religious leaders to avert acts capable of sparking violence in any part of the state.
The governor said economic growth, such as the one already being witnessed in the state within just one year of his administration was only possible under an atmosphere of religious tolerance and communal peace that the state currently enjoyed.
Aregbesola stated this while addressing representatives of the Christian Association of Nigeria (CAN), which met him at the government house in Osogbo, the state capital.
Assuring the CAN leaders of the resolve of his administration to maintain fairness, equity and justice among peoples of different faith in the state, Aregbesola said some of the skirmishes that occurred in some parts of the state arose from what he called unfounded rumours and baseless claims by different groups.
The governor said his meeting with the CAN leaders was part of the series of meetings to be held with representatives of the Muslim community, Christian community and the Nigerian Inter-Religious Council for sustainable and religious understanding in the state.
Reminding the CAN representatives of the efforts of his administration in promoting religious harmony, the governor said but for his strong belief in the rights of every citizen to practise his faith, he would not have initiated programmes and infrastructure, which directly benefited Christians in the state.
The governor said for the first time in Nigeria, a state government would recognise the potentials of its citizens by building a 200, 000 capacity Open Heavens Worship Centre, where founders of many of the leading Christian ministries are indigenes of the state.
He said having realised that founders of many of the leading Christian ministries such as Pastor E.A Adeboye, Prophet G.O Fakeye, Dr. T.O Obadare and others are indigenes of Osun State, his administration was working on the construction of a massive worship centre to be located in Ilesha area of the state.
The governor advised the Christian leaders against allowing those given to religious bigotry to divert their attention from the real issues of development of the state, which is the major focus of his administration. He said he was unwavering in his determination to change the face of the state, adding that fresh initiatives in the areas of education, environment, agriculture, health and youth employments should compel greater understanding of the mission of his government.