Italians Buy Bonds For Patriotism -- And Profits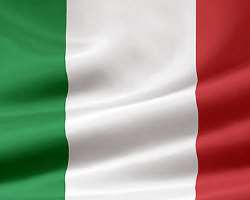 Patriotic Italians -- from ordinary citizens to Ferrari president Luca di Montezemolo -- are buying up the country's debt even as foreign investors dump its bonds on fears they might not get their money back.
The country is not normally prone to such chauvinism. It only unified in 1861, and has one of the highest tax evasion rates in Europe.
Of course, the hefty returns now on offer are helping.
"At 5.5 percent and 6 percent, it's a very good return. Many people (in Italy) are buying Italian bonds at the moment," said an Italian private banker at a global bank, asking not to be named.
"I myself bought more BTPs (Italian Treasury Bonds) recently."
Montezemolo, chairman of Italian automotive group Fiat and a member of one of Italy's oldest aristocratic families, continues buying Italian bonds, something he has always done, a spokesperson told Reuters.
Italy has always been able to rely on a substantial retail bid for its bonds. Such investors have increased their holdings of the country's sovereign debt by up to 5 percent over the past two months to take advantage of yields that have rocketed to more than 7 percent, the banker and a Milan-based broker said.
This will hardly offset a general sell-off trend, however, noted a second Milan-based broker. Borrowing costs at current levels are widely viewed as too high for Italy to continue servicing its debt pile, the world's third-largest and equivalent to 120 percent of gross domestic product.
Foreign investors have cut their exposure to Italy to about 45 percent from 51 percent since the beginning of the year, several Milan-based banking sources said.
In its latest report on financial stability published in November, the Bank of Italy estimates that 42.4 percent of Italy's debt is held abroad, in line with Spain, and compared with 50.1 percent for Germany and 57.9 percent for France, whose yields have also risen sharply as the euro zone crisis spreads.
Earlier this month, Tuscan businessman Giuliano Melani posted a full-page advertisement in Italian daily Corriere della Sera in which he pledged to buy 20,000 euros ($27,059.938) of BTPs and urged his fellow citizens to follow.
ADVERTISEMENT
Using colorful language, Melani said Italy must show it is not for sale and shouldn't be seen as a burden on the euro zone.
"Let's make an effort. Let's buy back our debt," Melani's advertisement said. "I assure you it is worth it ... Holy God, we are one people, a great people."
Others followed. The Abbruzzo-based association for real estate construction ANCE Teramo said that it had decided to invest 300,000 euros in Italian bonds.
And last week, Bioera, an Italian company specializing in natural products, said it had invested 1 million euros.
On Thursday, Italy's banking association ABI called for a BTP-day on November 28 on which banks would scrap fees for clients buying Italian government bonds (BTPs) to be held.
Many Italians recall the juicy returns that helped their parents and grandparents when Italian treasury bonds were delivering returns of up to 18 percent in the 1980s.
"I would definitely buy Italian bonds right now if I could. When I was a student, I invested my few savings in Treasury Bonds. At a 14 percent return, I made the best deal of my life," said one London-based Italian.
Italian households have traditionally been savers, although the average savings rate has fallen to 10 percent from around 15 percent a few years ago, according to Italy's statistics chief Enrico Giovannini.
According to the Bank of Italy, Italian households held a 14.3 percent share of the country's debt in June.
Other investors across Europe could be tempted by high yields if Italy keeps moving in the right direction, fund managers in London and Paris said.
"Some wealthy individuals are discussing investing dozens of millions of euros in Italian debt," said a Paris-based banker.
Italian bond yields have eased from critical levels since former European Commissioner Mario Monti was appointed as the country's new prime minister last Sunday, replacing the scandal-plagued Silvio Berlusconi.
"Italy is now paying the bill for years of political mismanagement. But the country's fundamentals are actually quite good," a third Italian banker said.
The new government must now undertake sweeping and painful austerity measures to avert any need for a bailout of the euro zone's third-largest economy that the bloc could not afford.
"I know people who invested in Greek debt a few months ago. And Italy is far less risky," a London-based fund manager said.
($1 = 0.739 Euros)
REUTERS