SOCCER STAR,KANU ACQUIRES 8 DUPLEXES IN LEKKI FOR N2 BILLION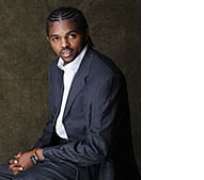 That popular Nigerian soccer star,Nwankwo Kanu is one of the richest soccer stars to ever come out of this country is little news.
Recently,Kanu coughed out a staggering N2 billion in acquisition of 8 Duplexes at the choice Stillwater Estate in Lekki Phase I,Lagos.
The duplexes were said to have been Kanu's major investment target for some time and it took quite a while for him to get the deal sorted out.
People very close to him say it cost him about N300 million each.
Apart from the Stillwater Estate houses,Kanu,we gathered,also has several choice properties scattered within the Lekki/Ajah axis.And these exclude those property given to him by the government when he captained Nigeria to Olympic glory in 1996 and won the FIFA U-17 Championship in Japan in 1993.