WHAT ARE YOU THINKING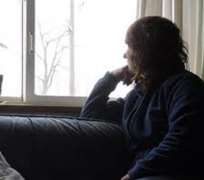 Tell me, what are you thinking about, is it of your failure, is it because your friends are better than you in class, is it because you have no friends or you thinking that you cannot make it. Let me tell you something, there is no one in this life without his or her own problem. But I want u to know that as human we are bound to face challenges but being able to overcome all this problems and matter that is facing us like a Jericho wall, been Loss is nothing else but change, and change
is Nature's delight!" ~ Marcus Aurelius
able to conquer and make the wall become a mere ground, that makes us a real being. From my quote, I made it known to us that loss is nothing but change, yes it is changes. When you fail or lose something very important instead of you, blaming yourself thinking that you are nobody, why don't you have a time sit down, think about your mistakes where it came from and how you would solve the problem, this way, the problem will make you to be able to impact some changes in your life and even may help you in the other aspect of life.
Once again ,I tell you, we are human, so surely there must be problems, but can you overcome, thinking will just make the problem to go on and on multiply and you will realize, the more you think, the more problems you are having.
So to everyone out there, I say, let be ready to face challenges, let say yes to challenges and say we are ready to uproot all blocking stones.