Bayelsa Guber Race: Abuja Court Restrain PDP From Organizing Primaries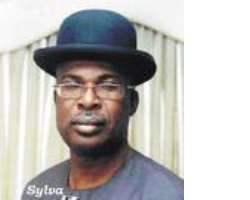 Chief Timipre Sylva, incumbent governor of Baylesa state, Wednesday, obtained a court judgment retraining the People Democratic Party (PDP) from submitting   names of the gubernatorial aspirants cleared by its National Working Committee to the Independent
Electoral Commission.
Also the order asked the PDP to desist from organizing the party primaries, scheduled for November 19 th ; and barred the Independent National Electoral Commission (INEC) from granting recognition to any candidate of the PDP in   Bayelsa State in the event that the party goes ahead to organize the primaries pending the determination of the case before it.
Huhuonline.com understands that the PDP has been served a certified copy of the court ruling. Effort to reach Prof. Akaii, PDP National Publicity secretary was unsuccessful.
It is uncertain if the PDP will challenge the ruling,however, there is indication that President Jonathan, who narrowly escaped a vote of no confidence, Tuesday, may prevail on the PDP to ignore the court order.
More To Come