THEWILL Exclusive: Ousted Former President Is Boko Haram Backer - Source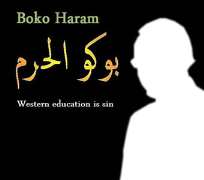 SAN FRANCISCO, November 14, (THEWILL) – Boko Haram, the extremist Nigerian Islamic group, operating in Northern Nigeria is being financed and backed by a former Prime Minister and President of the Islamic Republic of Mauritania, THEWILL has gathered from a top security source.
The 70-year-old Sunni Muslim, who ruled Mauritania both as Prime Minister and President before he was ousted in 2005 by a military coup has been identified by Nigerian intelligence services as a key facilitator, motivator and backer of the faction of the radical group which says it wants full Islamic law enthroned in all northern states in Nigeria.
The faction has claimed responsibility for multiple bombings and several attacks in the north targeting the military, police formations and Christians. The sect a few days ago during the Sallah holiday out of frustration attacked churches and Christians in the New Jerusalem area of Damaturu, Yobe State after Nigerian intelligence services thwarted plots to blow up prime targets in Abuja and Maiduguri.
The former soldier, who was a strong ally of the United States, France and Israel during his reign, has lived in Doha, Qatar with his family since August 22, 2005, after he was offered asylum in the Arab state, THEWILL gathered.
The former President according to our source has been coordinating with senior elements of an Arab country in the Middle East and some sympathetic Nigerian interests to destabilize Nigeria in order to enthrone Islam in the entire north.
However, Nigerian intelligence officials alongside those of Britain and the United States have in the last few months been gathering specific intelligence on the operations of the sect including its cross border channels in Mali, Mauritania, Burkina Faso and Niger Republic. Specifically, officials have been trailing sources of funds, expertise and sophisticated weapons being used by members of the sect. Our source declined to go into details when we pressed for specifics, but hinted that security chiefs are close to piecing all the loose ends together following the arrest and successful repatriation of some Nigerian radical extremists from Pakistan and Libya, who are giving useful information to intelligence officials.
The Algerian government Sunday announced that it has credible intelligence that Boko Haram has linked up with al Qaeda in the Islamic Maghreb (AQIM) which has its North African headquarters in Algeria.
Deputy Foreign Minister, Abdelkader Messahel told journalists that intelligence report show both groups have been coordinating.
"We have no doubts that coordination exists between Boko Haram and al Qaeda," Messahel said.
The United States is presently providing key training in counter-terrorism to Nigerian military personal while France has also pledged support for Nigeria to ensure the sect is defeated.
Boko Haram was relatively unknown and did not have the capacity, means or network needed to orchestrate any serious attacks in Nigerian until it was hijacked by foreign backers and some disgruntled local politicians who have so far provided training, weapons and cash to some local extremists who are presently in hiding and directing attacks.