GUILD OF MEDICAL DIRECTORS SCORE NHIS HIGH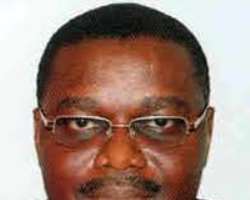 •Prof Chukwu, Health Minister
Contrary to views in some quarters that the National Health Insurance Scheme, NHIS, has failed Nigerian patients, a group of senior medical doctors under the aegis of Guild of Medical Directors has said that the scheme remains the best strategy to guarantee effective healthcare delivery services in the country.
Also, the group disclosed that, with effect from January 2012, any Nigerian doctor who fails to update his or her skill in line with modern trend in medicine will not have their license renewed by the Medical and Dental Council of Nigeria, MDCN.
Addressing Journalists in Lagos, on its forthcoming 19th National Annual General Conference tagged, Eko 2011', the Lagos State Chairman of Guild of Medical Director, GMD, Dr. Toyin Oredugba appealed to the Federal Government to make the National Health Insurance Scheme, compulsory for all Nigerians as part of strategies to ensure the survival of the scheme.
According to Oredugba, any employer of five people should buy into the scheme. Appealing to Nigerians to exercise little patience with the scheme, he said, every programme has its teething problem, adding that the scheme could only be judged when all Nigerians have bought into it. 'It is only when it is made compulsory that we would be able to know whether is working or not'
Speaking, the Chairman Continuing Medical Education, Guild of Medical Directors, Dr. Festus Odunayo Oshoba, who decried that most Nigerians doctors have failed to upgrade their skills after qualifying as doctors even in the face of drug resistance and emerging and re-emerging diseases disclosed that doctors in Nigeria can only have their licenses renewed after scoring a mandatory 20 points on CME.
Oshoba explained that the Medical and Dental Council of Nigeria, MDCN took the decision in order to ensure the safety of Nigerian patients as well as ensure that doctors practicing in Nigeria would measure up to their counterparts elsewhere in the world.
According to him, all practicing medical doctors in Nigeria are required to update their skills according to their specialties for their licenses to be renewed as from next year.
His words, 'It is now compulsory for all doctors to have up to 20 points from Continuing Medical Education on a yearly basis before their licenses could be renewed. This, they could get from attending seminars, workshops. We are doing this to ensure that our doctors are up to date with what is obtainable in other developed world. We want to ensure the safety of the patients'
He further advised patients to always demand for the current licenses of their doctors before treatment.
Corroborating his views, Oredugba said this decision became necessary following the Guild's intention to go into medical research to ensure that Nigeria is at par with other countries of the world. Oredugba, noted that the essence of the CME is to ensure that doctors are rooted in their areas of specialisation to keep abreast of current developments.
Speaking on the conference with the theme; 'The Business of Public/Private Healthcare' the Chairman Local Organising Committee, Dr. Kehninde Wenike – Briggs who said it was another strategy to ensure that our hospitals do not go underway said the conference holding 17 through 19 November in Lagos would also serve as another CME for doctors that will be participating. She said one- day participation would earn a doctor five points. Weniker - Briggs appealed to doctors both in public and private practice to come and update their knowledge as the conference will focus on various areas of patient's management.