Acting has been very rewarding -----Leo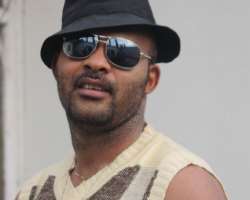 HE may not be the face on every movie poster or jacket, and that has not removed the Umuahia, Abia State-born actor and model from being recognised in Nollywood. Although Leo Mezie joined the movie industry in 1996, it was not until 2003 that the sun set for the actor, who has become a constant face in most home video movies courtesy of his acting prowess. Moviedom recently caught up with the actor/ model, whose effort in Labista, a movie that reportedly gripped moviegoers, shot him to limelight.
How did it start?
I started from the church. I was a member of my church's drama group, and we had a brother in the group who featured in Rattle Snake; a movie by Amaka Igwe. There was a time he heard me speak my dialect and he was stunned to find out that I am an Igbo guy and not a half-cast as many people thought. That was the point we got talking and he advised me to take acting seriously. It was on the strength of that, that I hit the streets in search of acting jobs.
Your experiences
It was discouraging at first as there were no jobs, no money and family members were not ready to support because no money was coming from it. You attend auditions and no one will even look your way. I remember trekking the whole of Surulere, going from one audition to the other with nothing coming in; I almost wanted to try something else…
First take in the movie
Though the first movie I did, in which I played a lead, never saw the light of the day. Honestly I cannot describe how I felt when I heard my name on radio that I was starring in a movie. In fact, when I heard my name, I forgot that I have not even been paid because the agreement was that we would be paid three months after the release of the movie. But just seeing my image on posters and hearing my name on the jingle on radio and seeing the advert on television was just okay for me. After that it took long before I got my next job — Labista — which brought me to limelight.
His movie pouch
I cannot readily say how many movies I have done, but I can easily some such as the Royal Messenger, Total War/ Final War, The Mechanic, Never End, Labista, Hitler, Feel my Pain, Gerald, Church and Tradition and Royal Insult. I may not be accurate if you want a figure, but they are over 50.
Most memorable work
I will pick Labista and Total War as my most memorable. There is also Royal Insult, in which I played the role of someone very arrogant; which is not real person.
Growing up
I grew up in Lagos and it was fun. I was not born with a silver spoon, but my parents ensured that we had the good things of life. I describe them as very hard working and down to earth parents. They brought us up to believe in ourselves. I am still single and I believe God that in few months I will be talking about getting married.
Gains of the profession
Since 2003 that I did Labista, acting has been paying my bills. So, it has been very rewarding. I tell you I don't have the plan to leave it, even in the next 60 years.
Role Model
None. True! But I have been one big fan of Bruce Willis. I like his style and in short everything about him. I also like the works of Will Smith. Everything about him trips me. I respect these guys. And as for me, I carry out a daily assessment and decide on what shape my attitude and what my behaviour would be the next day, that's how I have been managing myself.
Likes and dislikes
I hate lies, I can't stand liars. They can kill. I like having fun and meeting nice people. In terms of food, I swallow a lot. My lunch cannot be better without pounded yam or fufu and I enjoy rhythm and blues. I use it to reflect on life and how I can move forward.
Career ambition
I hope to own my own entertainment company and to be the biggest in showbizness. I have thoroughly enjoyed myself as an actor.