LEKKI FREE ZONE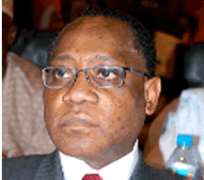 •Olusegun Aganga
The Federal Government has pledged its support to the Lagos State Government, the consortium of Chinese investors and other stakeholders, to ensure the take-off of full operation at the Leki Free Zone (LFZ) in earnest.
In the same token, management of the LFZ has announced some significant milestones, which the initiative has made, so far, thus re-inforcing the viability of the project as a kick for economic transformation.
Minister for Trade and Investment, Mr. Olusegun Aganga, who was on site tour of the free zone, commended the project as laudable, stressing that it was critical to Nigeria's economic development in terms of job creation and poverty alleviation, foreign exchange earnings, technology transfer and economic integration, amongst other significant benefits that the free zone will impact on the socio-economic landscape.
'Federal Government will support the Lagos State Government and the Chinese investors to ensure the success of this LFZ project. Federal Government is delighted at the technology that would be brought into the country through the zone; the jobs that would be made available when the zone commences operation and investments that will come with the free trade zone,' Aganga expressed.
He observed that the Lekki Free Zone was the biggest of the 19 trade zones, which investors from China have been involved, even as he said that the significance of the LFZ project to Nigeria and Africa could not be under-estimated.
'We want to increase our yearly earnings and augment our foreign reserves. Free trade zone is one major channel by which we can achieve these objectives easily,'' he stressed.
Aganga and his entourage were hosted by the Lagos State Commissioner for Commerce and Industry, Mrs. Olusola Oworu while among other dignitaries were the Permanent Secretary in the ministry, Mr. Wale Raji; Managing Director, Nigeria Export Processing Zones Authority (NEPZA), Dr. Sina Agboluaje; Chairman, LFZDC, Mr. Segun Jawando; Deputy Managing Director, LFZDC, Mr. Adeyemo Thompson; Economic Consul, Embassy of the People's Republic of China, Mr. Jia Ping and Managing Director, Lekki Worldwide Investments Limited, Mr. Tajudeen Disu.
And spot-on for the minister was the revelation by one of the Chinese investors to the effect that plans had been perfected to begin assemblage of 100 trucks per month, a development that was buoyed by the completion of a number of infrastructures that will aid industrial and commercial activities.
According to the Deputy Managing Director of LFZDC, Mr. Adeyemo Thompson who reeled out the achievements of the zone, the milestones include the construction of an administrative complex, which serves as one-stop service centre; reclamation of over 1.5 square kilometers area; on-going construction works; construction of two staff camps, eight kilometers of surfaced roads and another six kilometers of stabilized access roads.