'Ejike Should Explain How He Spent AGN's Millions'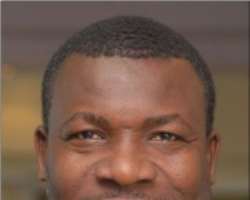 Acho Ugoenyi, the immediate past national secretary, Actors Guild of Nigeria (AGN), speaks to NollywoodReel about the leadership crisis in the guild
Q: What is your view about the recent crisis in actors'guild, where two presidents, Kanayo O. Kanayo and Ejike Asiegbu, are running the association concurrently?
A: There can never be two presidents at the same time in a guild or association like ours. Talking about the impasse, when we were sworn in, according to the constitution that was operational then, we had a two year mandate, which was supposed to lapse in 2007.
In the course of the administration, there was need to review the constitution. After we did that, there was congressional meeting on the 27th of June 2007, where the new constitution was adopted. After the adoption, a communiqué was raised, which of course, highlighted a summary of the decisions reached.
We were given an extra one year in 2007 to conduct election at the state and national level. Based on this new deveploment, our tenure including the one year extension, expired in 2008. So, there can't be two presidents. Most of us that served in the exco have since moved on. Anybody insisting we are still in office is deceiving the general public.
There is no division in the guild. The person in charge of the affairs of the guild is KOK.
Q: Mr. Asiegbu usually makes reference to the National Executive Council in which you held a vital position. Are you saying categorically that there is no executive in place?
A: He is in the best position to answer the question. He is the only person who can tell you the executive council he is talking about. The one which I was part of has since lapsed as I told you. That is why I introduced myself as immediate past national secretary.
Q: When we asked Mr. Asiegbu why you are no longer visible he said that you absconded from your duty post?
A: Ejike must be irresponsible to make that statement. Even before our extended tenure lapsed, I had some health problems. I was very sick and I had constant nose bleeding but he said the guild had no money to take care of my health. At a point, I had to travel to my village in Umuahia for treatment.
Q: You worked closely with Mr. Ejike, how would you assess his leadership style?
A: Ehm… that is a big one. I believe in democracy and I also believe in power sharing, the need to allow every office function according to the dictate of the constitution. Along the line, we discovered that his leadership style was dictatorial. He wanted no contrary opinion. If you express one, that will put you at loggerheads with him, and before you know it, you are at daggers drawn.
Q: At what point did you and Mr. Asiegbu fall apart precisely?
A: Let me say quite frankly that when I contested for the election, we did not contest on the same platform. Somebody contested against me on his own platform. So, it was not a roller coaster ride for me. We tried to forge a relationship because primarily we were there to serve the guild. There were certain things that were done that I did not like as an individual but I did not want to be seen as a cog in the wheel of progress. So what I decided to do was to hang in there, complete my tenure, and then walk away quietly.
I did not want to betray the people who had faith in my ability by resigning from my office. I continued hanging in until matters got to a head, when my health took a turn for the worse. Where I was even diagnosed was the same hospital he goes for medical treatment but he insisted there was no fund. The doctor recommended I go to bed 8p.m. everyday to enable me relax, but I couldn't. I was always in business centres, at times, till 10 or 11p.m., working for the guild because I have the interest of the guild at heart.
When I later developed nose bleeding and sensation in a part of my body, I went back to see the doctor who told me I am heading for a stroke if I didn't take it easywith my work. I was alarmed and I called Ejike who was in Abuja to tell him the development. He still told me there was no fund to foot my medical bill. I told him if that is the case, I will go to my village for treatment. I also informed him that I will hand over my drawers' keys to his boy, Paul. This I did before I left.
That is why I was upset when I heard he said I absconded. He knew how bad things were for me health wise. But in a typical Ejike Asiegbu's fashion, he waved it aside. He is very self-centred. I didn't want to wait till I go down and people will stand and be saying wonderful things about me. I even heard that when my wife died, he told people he gave me six hundred thousand naira for her burial. That really got at me, I decided to call the interim president, Mr. Kanayo O. Kanayo, and appealed to him to arrange a forum where I can meet Mr. Asiegbu face-to-face and confront him on certain issues. That is why I came into Lagos today. Unfortunately, Asiegbu did not honour the invitation.
Q: I will like you to clear up the issue about the secretariat. I heard that N15 million was spent on it. Can you throw more light on this?
A: The tenancy agreement was for two years and the property was secured through DIYA & FATIMELEHINI and the rent per year in the agreement was clearly stipulated, N600, 000 per annum for two years, which is N1.2 million plus N50,000 deposit for damages which is refundable.
I was away for about a month. I was in Niger State shooting a movie with Ifeanyi Onyeabor and before I came back he had carried out some renovation at the place. As I speak with you, I remember asking how much was spent on the secretariat, I was given no answer.
I want to state categorically that I have not idea how the money was spent. Most of the things in the secretariat were donated. So Ejike should account for how he spent the N15 million Universal Insurance loaned AGN.