NIGERIAN POLITICIANS AND ALCOHOLIC RODENTS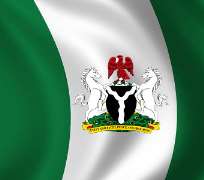 In late 2009 I did an article with same title of 'Nigerian politicians and alcoholic rodents' whereby I drew sharp parallel between the conducts of our current breed of politicians in public offices with that of alcoholic rodents. In December 2009 when I did the first version with same title, I was so vexed just like millions of other Nigerians that the then President Alhaji Umaru Musa Yar'adua (now late) reportedly checked into a foreign hospital in Saudi Arabia to seek for medical treatments for his medical challenge which was officially identified as heart-related illness without proper handing over processes.
I observed then that if the question was only that the then President proceeded on medical vacation and handed over his presidential powers in the interim to his vice President so that strategic issues involved with daily administration of the executive Arm of government that there will be no vacuum in the governance structure of this country, then we have no much problems with the President's absence for prolonged period of time.
But the issue was that the then President allegedly accepted an unconstitutional and divisive advise from his Presidential Advisor on National Assembly matters by not transmitting a notice to the National Assembly's senate President and speaker informing them that he had a medical emergency to attend to and in compliance with the extant constitutional provision in section 145 of the 1999 constitution he had decided that his then vice President should act as the President for him pending his return.
The monumental problems created by the lapses of the then President was later corrected by the Senate using the doctrine of necessity and the rest is now history. But we are still witnessing certain tendencies among the political class that portray them as "alcoholic Rodents" who are out to satisfy their selfish interests to the detriment of Nigeria and Nigerians in general who are at the receiving end of the massive bad governance, greed, corruption and Sponsorship of violent crimes by politicians unleashed on all of us.
The concept of alcoholic Rodent is largely attributed to the research work carried out by John Crabbe an American behavior geneticist at the Oregon Health and Science University and the Portland VA Medical center, renowned for his studies of alcoholic Rodents. Crabbe has for years done research on mice from a strain called C57BL/6J, who are unique in their voracious appetite for alcohol.
Before proceeding, let me say here that majority of Nigerian politicians especially those in the corridors of power are the same with these alcoholic Rodents because of their propensity and voracious appetite for corruption, greed and electoral violence which are synonymous with animals like the alcohol Rodent controlled by some external forces and their insatiable appetite for alcohol.
Are these bad behaviors of Nigerian politicians psychological or genetical?
Is it in the gene of Nigerian politicians that they should conduct themselves in public offices like the alcoholic Rodents who because of drunkenness will inevitably unleash devastating destruction on any unfortunate house-hold that they may criminally sneak in searching for what to steal?
We will return to this question but first let us read the book by Daniel Goleman titled 'Social intelligence' and subtitled "the revolutionary new science of human relationship," so as to comprehend John Crabbe's concept of 'alcoholic rodents' and to link it up with the behaviors of Nigerian politicians. Goleman even told us in his book that the study of alcoholic rodents holds the promise of clues to the causes and one hopes, cures for alcoholism in humans.
The author Goleman among other details wrote thus;
"This strain of alcohol-loving mice is one of a hundred or so that are useful for medical research, such as susceptibility to diabetes or heart disease. Each mouse in a given inbred strain is, in effect, a clone of every other such mouse; they share their genes like identical twins. One virtue of these strains for scientific researcher is their stability; a mouse of a given strain tested in various labs around the world should react like every other such mouse. But this very assumption of stability was questioned by Crabbe, in a now famous, simple experiment".
Going further with the report of the research, Goleman averred thus; "So at the identical point-April 20, 1998, between 8:30 and 9:00am local time-all the mice from eight different inbred strains, including C57BL/6J, were tested. One test simply offered them a choice of drinking regular water or an alcohol solution. True to form, the liquor-lovers chose the rodent martini far more often than did other mouse strains."
From John Crabbe's research findings as reported by Goleman, it is safe to conclude that the alcoholic rodent-like behaviors of Nigerian politicians are not in-born, genetic or psychological, but were encouraged by the docility of the civil society and the weak law enforcement and judicial institutions that should have served as effective remedial checks to these excesses of corruption and greed associated with a majority of Nigeria's public office holders.
I deliberately dug deep into the research on alcoholic rodents to demonstrate the fact that the breeds of politicians we have in Nigeria have gained notoriety around the world for the very bad reasons such as corruption, greed, indiscipline disloyalty and disrespect to the constitution of Nigeria.
Antonio Maria Costa of the United Nations office on Drugs and crime in a paper he delivered at a public forum in Abuja in 2007 stated thus; "Your country used be notorious for corruption. It lost billions of dollars-the livelihoods of millions of people-to foreign havens, stolen and expatriated by corruption leaders. By some estimates close to $400 billion was stolen between 1960 and 1999. Sani Abacha alone is estimated to have stolen the equivalent of 2 to 3% of the countries GDP for every year that he was President."
"400 billion dollars ladies and gentlemen: think of the millions of vaccinations that could have been bought; the thousands of kilometers of roads that could have been paved; the hundreds of schools, hospitals and training centres that could have been built; and the water treatment facilities that could have been modernized with this money. The "opportunity cost" of the stolen common wealth is enormous. Think of how different Nigeria would look today."
Rational minds around the world have expressed shock at the high level of corruption by virtually all former Governors and other high profile public office holders. More shocking is the fact that even the current Governors who are witnesses to the public odium faced by their erstwhile colleagues in the hands of the operatives of the Economic and Financial Crimes Commission whose arrests and prosecution are dramatized in the public media still go ahead to dip their hands into public treasury and loot the financial resources meant for development of their states. If these tendencies are not similar to those of alcoholic rodents, what then are?
Even as the widely corrupt Petroleum ministry is spearheading the infamous campaign for withdrawal of subsidy paid on petroleum products, some online journals are currently circulating a story that the current oil minister in Nigeria Mrs. Alison-Madueke allegedly bought a mansion in Viena, Austria worth 20 million Euros. This damaging allegation must be probed and if found true the minister must be made to face the full wrath of the law. When will our politicians stop behaving like alcoholic rodents or are they waiting for violent revolution before turning a new leaf?
Written by Emmanuel Onwubiko, head, Human Rights Writers' Association of Nigeria. Email: [email protected]
Disclaimer:

"The views/contents expressed in this article are the sole responsibility of

thewillnigeria.com

and do not necessarily reflect those of The Nigerian Voice. The Nigerian Voice will not be responsible or liable for any inaccurate or incorrect statements contained in this article."
Articles by thewillnigeria.com