NIGERIAN GOVERNORS AND THE CRAZE FOR FUEL SUBSIDY REMOVAL: IN WHOSE INTEREST?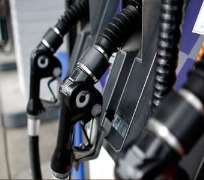 Only recently, the Federal Government announced that it had secured the full support of State Governors in regard to the removal of fuel subsidy. This announcement is coming few weeks after the Organized Private Sector also purportedly proclaimed their support for the policy. My immediate reaction, on hearing that announcement, was that it hardly offers us anything new and refreshing. In fact, that piece of news was tantamount to saying that "we have gotten the support of Rastafarians to smoke marijuana." Perhaps, when one considers how neurotically obsessed our governors have become with the issue of fuel subsidy removal and the pathological dimension such obsession has taken, it becomes pertinent to interrogate and elucidate, through the medium of this article, the underlying motive behind their fanatic, frenetic and frenzied support of subsidy removal and in whose interest such support is predicated.
The push for removal of subsidy by Nigerian State Governors gathered momentum in the wake of the clamour by Nigerians for the legalization and subsequent implementation of the Minimum Wage Bill. Indeed, most of the Governors had made subsidy removal a precondition for complying with the new Minimum Wage law, even while they continued to hide under the pretence contrived by the Federal Government that "savings from subsidy removal would be used to develop critical infrastructures in the country. If subsidy removal is truly about mopping savings for channelization in infrastructural development, why would State Governors be pushing for it with evangelical fervour and keenness even when it is apparent that most of them have ruthlessly supervised the regression of their various states into "ghettoized enclaves" through systematic underdevelopment and sheer misgovernance?
In reality however, the Governors' advocacy and support for subsidy removal have nothing to do with any serious concern for infrastructural decrepitude and the need for urgent intervention, neither does it reflect their commitment to ensure guaranteed welfare for their workers and citizens at large. On the contrary, it is borne out of a nefarious desire to explore and realize alternative sources of monetary inflows into the coffers of their various states under their able superintendence which will ultimately guarantee their unhindered indulgence in primitive accumulation as well as the criminal expropriation and privatization of state funds to satisfy egotistical and parochial ends.
The Governor of Rivers State, Rotimi Amaechi, who is the Chairman of the Governors Forum (an alien contraption unknown to our Constitution) had remarked that: "the Governors were elected to take painful decisions on behalf of the people." Expectedly, part of this painful decisions include the fact that the impoverished masses of the country should be held liable for the corruption in the oil sector and be made to bear the brunt of the inefficiency of government officials and its institutions by paying extortionate prices of petroleum products.
The crucial question our Governors need to answer is this: why is it that whenever the Government proposes a necessity for "a pain-bearing and belt-tightening exercise," it will always be skewed and targeted against the already pauperized citizenry of the country? Indeed, why are our Federal Lawmakers importing brand new Toyota Camry cars for themselves when they could easily settle for KIA Picanto or even the ever-dependable Keke-NAPEP, at least, as a demonstration of their belief and abiding faith in the redemptive power of subsidy withdrawal? Why are our Governors – exemplified by Chibuike Amaechi of Rivers State – spending unprintable sums of money to procure brand new aircrafts, when they could easily resuscitate and embrace the "Ojo Maduekwe Formula" which encourages the use of bicycle as a trusted, reliable means of Executive Navigation? Why must subsidy removal, and its associated "temporary pain," be defined only in terms of "asking an anaemic patient to donate more blood, while leaving our obesity-stricken politicians to wallow in acute polycythemia – a medical condition of excess blood level?
As for the support of the Organized Private Sector, the problem is that we have been sold the same dummy during the reign of former President Olusegun Obasanjo when he conspired with these same corrupt, unscrupulous, rapacious and highly amoral "private business interests" and cornered to themselves and their proxies a sizable chunk of state-owned economic assets under the heinous guise of "privatization" conducted under the auspices of the Bureau for Public Enterprises. As at date, most of these privatized institutions are literally dead and buried; the few surviving ones are critically on life support system.
It is, precisely, this contemptible hypocrisy from the "corridors of power" which has compounded the subsidy removal debate and rendered it highly controversial and utterly indigestible. Nigerians have grown to become highly suspicious of their political leaders - for good reasons, and inevitably distrust their motive as well as their capacity to translate their promises into concrete beneficial results. This crisis of confidence is worsened by the ruling Peoples Democratic Party's biography of disappointments in regard to past subsidy withdrawals and their attendant unfulfilled promises. In the face of the manifest failure of governments across all tiers to justify the huge sums of monies appropriated annually in ritualistic budgets, coupled with the avaricious propensity of Nigeria's ruling elite for corruption and political impunity, it has become utterly ludicrous that the same debauched (mis)leaders will be fantasizing about "building a cathedral in the desert" by promising to invest subsidy savings in infrastructural development – a feat which they have failed to perform with stupendous budgetary allocations. And some Nigerians, in their childish credulity and utopian hallucinations, are swallowing such fallacy hook, line, and sinker.
For now, President Jonathan can proceed to pop champaign that he has won the support of the Governors, he can even jump into the courtyard of Aso Rock ecstatically and begin to dance Makossa because the Organized Private Sector is solidly behind him on the subsidy removal conspiracy. One thing I know for sure is this: "the only reason an old man will ask me to go and fetch drinking water for him at the middle of our meal is just so he can help himself with the piece of meat that belongs to both of us".
Written by Ugochukwu Raymond Ogubuariri. [email protected]
Disclaimer:

"The views/contents expressed in this article are the sole responsibility of

thewillnigeria.com

and do not necessarily reflect those of The Nigerian Voice. The Nigerian Voice will not be responsible or liable for any inaccurate or incorrect statements contained in this article."
Articles by thewillnigeria.com