17 PROOFS OF AFRIKAECONOMIC CRISIS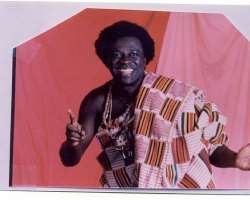 17 Signs of AfrikaEconomic Crisis Destroying the Bulk of our People to be Free From
17 PROOFS OF CONTINENTAL AFRIKAECONOMIC CRISIS TO FREE OURSELVES FROM
By COPYRIGHT (2011) Prof Afrikadzata Deku, Docteur d'Etat, PhD; *Doctorat d'Etat (Ph.D.) * D.E.S.S. (M. Phil) * Diplome De L' I.I.A.P.(Post-Grad. Dipl.) * M.Sc. * BA. Double Majors * [email protected]
THE INVISIBLE GENOCIDE ECONOMIC CRISIS DESTROYING THE BULK OF OUR TODAY'S CONTINENTAL/DIASPORA AFRIKAN WORLD AND PEOPLE WITHOUT THEIR LEAST KNOWLEDGE CAN BE SUMMARIZED AS FOLLOWS:

1) The Economic Crisis of producing what we do not eat and to eat what we do not produce so as to prevent the Richest Continent on Earth from breaking away from their Hellish Claws and Misery

2) The Crisis of cash crop-based economy that forces Afrika's Best Hands to use Afrika's best Land to produce not for our Continental Afrikan People Need and Market but for Foreign Markets that pay any price they want for our Cash Crops while they make sure they sell to us their Finished Products for higher and higher prices they know only their pro-Foreign African elite can afford and enjoy as Reward to them for preferring their Foreign Identity and ways of life to their own Continental Afrikan Identity and Way of Life they know little or nothing about while the Bulk of our People are kept out from owning and enjoying the Fruits of the Richest Continent on Earth ,

3) The Crisis of unequal Trade to guarantee our Foreign Creators, all the Continental Afrikan Meat we gladly beg them to come and enjoy and take away while we fight over the Bones they throw at us from time to time and which we are programmed to hail as " progress, development, change, success, etc "

4) The Crisis of foreign investments to make sure every one dollar they invest anywhere on the Continent, we help them get $100 in profit which we guarantee to repatriate to their homes for their enjoyment and benefit while the Richest Continent on earth is made to wait on their political, economic and social Throw-away instead claiming and enjoying our Right to a Continental Afrikan Investment Program in our own created Continental Afrikan Market of one Billion Potential Clients and Partners, educated , trained and motivated the AfrikaWay to invest in our Enormous Continental Afrikan Riches for the Benefit of all Continental/Diaspora Afrikans/Islanders

5) The Crisis of foreign aids which are only Aid/Help to them and a Curse to us for making sure that every One Cent of their Surpluses, Leftovers and Crumbs they "give/, donate, " to any part of Afrika, we help them to reap $1, 000 in kind in return instead of relying on the LOAF, Pride and Dignity of Continent/Diaspora Afrikans Helping Each other for the Greater Good as we used to do before we became dependent on, enslaved by and addicted to their invisible plagues of poisoned gifts/aids.

6) The crisis of foreign debts to keep us in a growing Debt Hole we can never come out of guarantee them direct and perpetual ACCESS to the Richest Continent on Earth and its People and Riches as pretext to keep us under their domination and control while they drain us of all Afrika's Gold, Diamond, Uranium, Raw Materials etc they can get

7) The crisis of the development of our underdevelopment we call development without the Fruits of Development and Prosperity for all

8) The crisis of weightless money to rob of us of the Power of our Continental Afrikan Money backed by the world's Largest Gold Reserve on Earth in Afrika

9) The crisis of imported zero economic and anti-Afrikan and imported financial and monetary systems and institutions like zero Foreign style banks, kept alive to guarantee their financial, monetary and economic supremacy and domination over us and to keep us totally ignorant of our Right to recover and benefit from the Might of our own Continental Afrikan Economy Power, Means and Fruits for the enjoyment of all Continental/Diaspora Afrikans/Islanders

10) The crisis of small non-viable economic markets to keep us dependent on Foreign Markets that live fat on the carcasses of our own Continental Afrikan Economic Market of One Billion Continental/Diaspora Afrikan Clients and Partners of Afrikan Progress for all

11) The crisis of high unemployment rate to keep our Youth and Population under check and under the domination and control of those who are benefiting so much from their Helplessness and Hopelessness in life
12) The crisis of low salaries and lack of job securities to keep our Youth and Public obedient and in servitude to those who don't know how to share what belongs to all

13) The crisis of transfer of crumbs technology that guarantees us Science and Technology crumbs from their Science and Technology and to prevent us from creating and relying on the Power of our own Continental Afrikan Science and Technology Feats and Wonders which once made us the ENVY of the world

14) The crisis of financial insolvency of colo/neo-colo states in our today's Neo-colonial Africa to get the Bulk of our Continental/Diaspora Afrikan World and People to gladly burn themselves alive in the Fire of their Man-made LACK on the Richest Continent on earth while our pro-status quo leaders and scholars/elite in power for them are rewarded with all the Crumbs Money, Privileges, Protection and Security they need to perpetuate in impunity their illegal rule and domination over Africa made in their Foreign Images instead of our Afrika made in the Sacred and Holy Image of our Continental Afrikan Spirit, Ancestral and Divine Power within us

15) The crisis of foreign control of the economy of our today's colo/neo-colo states in our today's neo-colo Africa so as to make sure we never break away from the Hell of their political, economic and social Perfect Chaos they have left behind for us to die to keep alive and rot ourselves in its claws we call " progress, change, success etc " for their pro-Foreign and Anti-Afrikan Africa

16) The crisis of Euro-centric economic/financial experts who know everything about their crumbs economic/financial agendas for their colo/neo-colo Africa but know little or nothing about the Power and Benefits of our Ancient/Traditional Continental Afrikan Economics and Finance, Systems, Institutions, Policies, Leadership and Agendas which alone can set us free from the Curse of preferring the shame of our today's Foreign Style crumbs economies and finances to the Pride and Benefits of our Trillion Dollar Afrikan-centric Continental Afrikan Economy and Finance

17) The crisis of Euro-centric economic/financial leaders educated and trained the Foreign Ways to promote not Continental Afrikan but Foreign Style economics and finances that can only guarantee us economic and financial crumbs and to prevent us from knowing and having our own educated and trained Afrikan-centric Continental Afrikan Economic and Financial Leaders who are not afraid to prefer and fight for our Continental Afrikan LOAF for the Enjoyment of all Continental/Diaspora Afrikans/Islanders instead of their crumbs, surpluses and leftovers
By COPYRIGHT (2011) Prof Afrikadzata Deku, Docteur d'Etat, PhD; *Doctorat d'Etat (Ph.D.) * D.E.S.S. (M. Phil) * Diplome De L' I.I.A.P.(Post-Grad. Dipl.) * M.Sc. * BA. Double Majors *
Emails: [email protected] ; [email protected]; [email protected]; [email protected]; ; [email protected], [email protected]
*SKYPE : AFRIKAPHARAOH or AFRIKAFIAGA or WindowsLiveID: AFRIKAPHARAOH* ;
*URLS: http://www.youtube.com/profafrikadzatadeku & http://cid-4d3310fc746b4eaf.photos.live.com/albums.aspx ; http://www.myspace.com/profafrikadzatadeku; http://afrikacentricitybooks.blogspot.com/
Disclaimer:

"The views/contents expressed in this article are the sole responsibility of the author(s) and do not necessarily reflect those of The Nigerian Voice. The Nigerian Voice will not be responsible or liable for any inaccurate or incorrect statements contained in this article."
Articles by Prof Afrikadzata Deku