THE NEED AND BENEFITS OF OUR AFRIKANITY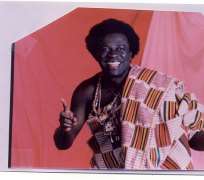 THE NEED AND BENEFITS OF OUR CONTINENTAL AFRIKARELIGION OR AFRIKANITY FOR ALL CONTINENTAL/DIASPORA AFRIKANS TO DISCOVER AND PRACTISE DAILY AS THEIR FREEDOM FROM THE COLONIALISM OF THE WHITE MAN'S RELIGION OF CHRISTIANITY AND THE ARAB RELIGION OF ISLAM
By COPYRIGHT (2011) Prof Afrikadzata Deku, Docteur d'Etat, PhD;
*Doctorat d'Etat (Ph.D.) * D.E.S.S. (M. Phil) * Diplome De L' I.I.A.P.(Post-Grad. Dipl.) * M.Sc. * BA. Double Majors *
Our today's Continental/Diaspora Afrikan World is plagued by Western, Jewish and Arab religious colonialism, domination, control, influence, exploitation, ignorance, emptiness, restlessness, powerlessness and starvation which most us are not even aware of. Religion is only a religion in Afrika today if it is imported or alien religions like Judaism, Christianity and Islam.
So to the religiously programmed minds of followers and believers of these alien religions in Afrika, our own Authentic Ancient Continental Afrikan Religion or AFRIKANITY which gave birth in the first place to their foreign religions and without which they will not exist today for them to become enslaved by and addicted to, is the religion of the Devil or Stone or Tree etc.
As far as these Anti-Afrikan Religion Zombie "Africans" are concerned, the only religion worth the name and their respect, protection, promotion and practice is their imported religions and never the Religion of their Holy Continental Afrikan Ancestors who gave birth to them and without whom they will not be alive today paying homage and respect to alien Gods and Ancestors at the expense of their Creator AFRIKAMAWU, their Continental Afrikan Saints and their Holy Afrikan Spirit of whom they know nothing of and totally uprooted from.
The Birth and Blossoming, therefore our AFRIKAMAWU Religion of AFRIKANITY will therefore help :
1) restore to all AFRIKAMAWU BELIEVERS, our Stolen, Usurped or Forgotten Ancient Continental Afrikan Concept, Knowledge, Practice, Love, Belief, Pride and Dignity in the Limitless Power and Benefits of our Ancient Trilogy or Trinity of AFRIKAMAWU, our Ancestral Afrikan Saints and our Holy Afrikan Spirit which today's alien religions have robbed today's "Africans" who follow them of.
2) Give all AFRIKAMAWU BELIEVERS, the INNER Power they need to know, accept, love, respect, believe, trust, honor and revere themselves as Sacred and Holy Children of AFRIKAMAWU, Spiritually and Divinely Reborn, Free, United, Developed, Modernized, Industrialized, Prosperous and Happy Continental Afrikans, Citizens and Nationals in words, thoughts and deeds with the Mission to love, help, support, respect each other as the best way of loving and respecting others.
3) Guarantee all AFRIKAMAWU BELIEVERS, the Divine Right, Power and Pride to Live and Prosper in tune to the Eternal Light, Truth and Power of AFRIKAMAWU, our Afrikan Ancestral Saints and our Holy Afrikan Spirit in the Heaven of Love, Sharing, Honesty, Sincerity, Justice, Dignity, Balanced Life, Total Harmony, Peace of Mind and Free, once and for all, from the Hell of perpetual self-ignorance, fragmentation, dependency, powerlessness, hopelessness, despair, greed, selfishness, evil, violence, crime and juvenile delinquency of I-ME-MYSELF Ways of life and thinking.
To learn how to enjoy all the Privileges and Responsibilities of an AFRIKAMAWU BELIEVER for life in Dignity, you can get from us, your Copy of Your Holy Afrikan Bible as your Key that will enable you to Discover, Digest, Master and Apply Daily your Share of the Limitless Abundance of Life you are entitled to as AFRIKAMAWU BELIEVER or Contact us to be Initiated into the Sacred Ancient AFRIKAMAWU Mysteries of living and prospering in Heaven on Earth in AFRIKAMAWU.
By COPYRIGHT (2011) Prof Afrikadzata Deku, Docteur d'Etat, PhD; *Doctorat d'Etat (Ph.D.) * D.E.S.S. (M. Phil) * Diplome De L' I.I.A.P.(Post-Grad. Dipl.) * M.Sc. * BA. Double Majors *
Emails: [email protected] ; [email protected]; [email protected]; [email protected]; ; [email protected], [email protected]
*SKYPE : AFRIKAPHARAOH or AFRIKAFIAGA or WindowsLiveID: AFRIKAPHARAOH* ;
*URLS: http://www.youtube.com/profafrikadzatadeku & http://cid-4d3310fc746b4eaf.photos.live.com/albums.aspx ; http://www.myspace.com/profafrikadzatadeku; http://afrikacentricitybooks.blogspot.com/
Disclaimer:

"The views/contents expressed in this article are the sole responsibility of

Prof Afrikadzata Deku

and do not necessarily reflect those of The Nigerian Voice. The Nigerian Voice will not be responsible or liable for any inaccurate or incorrect statements contained in this article."
Articles by Prof Afrikadzata Deku