AFRIKAEAGLE ADDICTED TO CHICKEN SOLUTIONS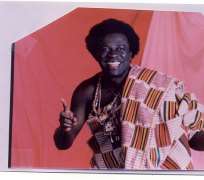 AFRIKAEAGLE ADDICTED TO CHICKEN SOLUTIONS, CHICKEN ANSWERS, CHICKEN AGENDAS OR HOW THEY USE CHICKEN SOLUTIONS TO CHICKENIZE THE EAGLE
By (c) 2011 by Prof. Afrikadzata Deku, Docteur d'Etat; Doctorat d'Etat (PhD); DESS (M.Phil); M.Sc.; DIPLOME de l'IIAP, (Post-Grad.Dipl ;); BA Double HONS etc, [email protected]
To de-Eaglenized Eagles, Solution to their problems is no Solution until it is chicken-created, chicken-based, chicken-financed and chicken-controlled.
As far as they are concerned, their main problem in life is not the urgent recovery of their forgotten limitless Eagle Power and its glorious Eagle past. The main issue that confronts today's chickenized Eagles is not investing in the recovery of their Eagle mighty Power of Self-knowledge which will enable them to gain back themselves from themselves as Eagles.
The great debate that drains the time, energy and resources of today's Eagle chickens is not their total rejection and break from their chicken worlds that prevent them from being the Eagles they are destined to be.
The Change, the Revolution, the Development, the Progress, the Liberation and Success which de-Eaglenized Eagles fight and die for every second of their lives is not challenging, questioning, opposing or destroying the chicken systems and chicken knowledge that feed so fat on the carcasses of their regularly clipped Eagle Wings that cry daily for their Eagle liberation.
Their concern in life is not about how quick and sure to recover back their clipped Eagle Wings that alone can reconnect them back to their forgotten glory and power of their celestial Eagle Paradise.
Their today's greatest interest in life is not about working together as one Eagle People in love and peace for their urgent recovery and use of their forgotten Eagle Technology, Eagle Science and Eagle Art of flying again as Eagle Kings and Queens of the Eagle Sky.
Today's de-Eaglenized Eagles are not talking about relying on the limitless power of their Eagleness within their own-created and controlled Eagle World Order that will be free from and independent of the control and exploitation of their chicken world rulers and their agents. They are not interested in making loaves of life for themselves but only for others.
All they care and live for is to fight each other over crumbs from the masters tables. While other awakened Groups of the Human Race spend their lives thinking, creating, building, inventing, discovering, developing, manufacturing, and producing things that work and make lives better and better for members of their race, chickenized Eagles fight and die daily with pride to keep themselves tragically self-ignorant, divided, fragmented, disjointed, disconnected, dependent, powerless, hopeless, helpless, uprooted and needy for others to feast on.
While others are proud of their unique identities, nationalities, citizenships, languages, cultures and values which they will never exchange for anything else in the world, de-Eaglenized Eagles pretend they can do without their Eagleness.
And yet, no matter how hard and how often they try to see, define and refer and relate to themselves as Eagle - chickens or chicken Eagles or chico - Eagles or Eaglo - chickens or as Blacks, Colored, Minorities and so on, the fact still remains that they can never be what they are not.
To say they are Eagle - chickens or chicken Eagles, it simply means, they do not know who they are and are only kidding themselves that they can really be Eagles and chickens at the same time.
Even though it took them 500 seasons to recognize the need to add Eagle to their chickenness, only their total break from their chickenness and their total recovery of their Eagleness can serve as the only viable Eagle - based, Eagle - oriented, Eagle - created and directed Solution, Change, Progress, Salvation, Development, Freedom and Revolution that are worth fighting for not as chickens of fear and resignation but as full-blooded Eagles of the Eagle Sky Freedom and Paradise.
In other words, only Eagle - centric Eagle Answers and Solutions to Eagle problems and crisis can save today's chickenized Eagles from the genocide of trying desperately and vainly to solve Eagle problems the chicken ways rather the Eagle Way.
By COPYRIGHT (2011) Prof Afrikadzata Deku, Docteur d'Etat, PhD;
*Doctorat d'Etat (Ph.D.) * D.E.S.S. (M. Phil) * Diplome De L' I.I.A.P.(Post-Grad. Dipl.) * M.Sc. * BA. Double Majors *
Emails: [email protected] ; [email protected]; [email protected]; [email protected]; ; [email protected], [email protected]
*SKYPE : AFRIKAPHARAOH or AFRIKAFIAGA or WindowsLiveID: AFRIKAPHARAOH* ;
*URLS: http://www.youtube.com/profafrikadzatadeku & http://cid-4d3310fc746b4eaf.photos.live.com/albums.aspx ; http://www.myspace.com/profafrikadzatadeku; http://afrikacentricitybooks.blogspot.com/
Disclaimer:

"The views/contents expressed in this article are the sole responsibility of

Prof Afrikadzata Deku

and do not necessarily reflect those of The Nigerian Voice. The Nigerian Voice will not be responsible or liable for any inaccurate or incorrect statements contained in this article."
Articles by Prof Afrikadzata Deku