When Two Lights Meet, Argument Gives Way to Total Blending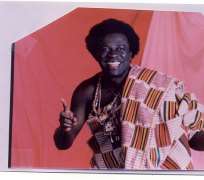 THE PERFECT REUNION OF TWO LIGHTS
By Copyright ©2011 Prof Afrikadzata Deku, Docteur d'Etat, PhD, [email protected]
When two Lights meet, Arguments give way to Perfect Blending of Peace that passes all Understanding
Like attracts Like, Light can only attract Light,
Darkness has no Power over Light
When you are in the Light of AFRIKAMAWU, all becomes Light,
To produce Light is to be Light
To produce Darkness is to be Darkness,
By our Fruits we know what we are
By what we have we know what we are producing
By our Joy or Pain from the Results of our Production we know what to keep and change to
support the type of Growth or Decay we choose in our lives
We are the Lights of the Universe,
In us all dwells the Light of all light
We are the Spirit, Ancestral and Divine Power, Channel and Conduit through which
Our Creator AFRIKAMAWU Works Wonders
We are the Miracles of all AFRIKAMAWU's Miracles
In us sleeps the Source of all sources awaiting Awakening and Use or misuse
We have the Power to be AFRIKAMAWU-like or Satan,
Rich or Poor, Strong, or Weak, Happy or Miserable
Man is more than a matter, You are a Spirit, You are Divine
You are AFRIKAMAWU in manifestation Here
In flesh Man is but a flying gadget of limitations
In Spirit Man is a limitless Force of Creation and Goodness
The Choice to be You is yours, You are either the Light or Darkness
You cannot be in the Light and worry over Darkness
We can only be our own Goodness or devil as we choose
AFRIKAMAWU has no Timer to Reward or punish Man for his deeds
The divine Law of Cause and Effect says so
We create daily through our Thoughts, Words and Deeds , the Heaven or Hell, the Reward or Sanction we deserve here and thereafter
Wide open for You is the Gate of your Hell and Pain
Wide open for You is the Gate of your Heaven on Earth
The Choice is nobody's but yours
Which Way will You
Go ?
By COPYRIGHT (2011) Prof Afrikadzata Deku, Docteur d'Etat, PhD; *Doctorat d'Etat (Ph.D.) * D.E.S.S. (M. Phil) * Diplome De L' I.I.A.P.(Post-Grad. Dipl.) * M.Sc. * BA. Double Majors *
Emails: [email protected] ; [email protected]; [email protected]; [email protected]; ; [email protected], [email protected]
*SKYPE : AFRIKAPHARAOH or AFRIKAFIAGA or WindowsLiveID: AFRIKAPHARAOH* ;
*URLS: http://www.youtube.com/profafrikadzatadeku & http://cid-4d3310fc746b4eaf.photos.live.com/albums.aspx ; http://www.myspace.com/profafrikadzatadeku; http://afrikacentricitybooks.blogspot.com/
Disclaimer:

"The views/contents expressed in this article are the sole responsibility of

Prof Afrikadzata Deku

and do not necessarily reflect those of The Nigerian Voice. The Nigerian Voice will not be responsible or liable for any inaccurate or incorrect statements contained in this article."
Articles by Prof Afrikadzata Deku