AFRIKAMAWU IS EVERYWHERE AND WITHIN ME TO LIVE IN TUNE TO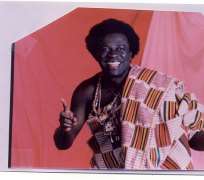 AFRIKAMAWU IS EVERYWHERE AND IN EVERYTHING AND WITHIN ME TO LIVE IN TUNE TO
By Copyright ©2011 Prof Afrikadzata Deku, Docteur d'Etat, PhD, [email protected]
AFRIKMAWU is Everywhere
In Me,
In You,
In Us,

In Everywhere,
In Every Place and
In Everything
Wherever you see Creation there you will find AFRIKAMAWU majestically seated on the
Throne of Beauties of the Universe
AFRIKAMAWU is Love and
Whenever you are in Love you
Are One with AFRIKAMAWU in Person
AFRIKAMAWU is internal and external Peace
Whenever you are at Peace with
Yourself and Others
You are One with AFRIKAMAWU
AFRIKAMAWU is Eternal Strength,
Strength of Holy Father Sky,
Strength of Virgin Mother Earth,
Strength of the Air,
Our Ancestral Saints who
have attained Oneness with AFRIKAMAWU
Any time you are a Friend of Natural Health in
Boundless Vitality ,
You are Walking side by side with
AFRIKAMAWU on Earth
AFRIKMAWU is Your Inner Eternal Light,
The Light that guides your Heart,
The Light that Immortalizes your Soul
The Light that sets you Free from
The Hell of all Darkness
Any time you feel The Light Within you and in All Creation
You are in Heaven with
AFRIKAMAWU on Earth
Any time you allow AFRIKAMAWU's Light in
you shine to set You and others Free
You are talking Face to Face with
AFRIKAMAWU within You and In All Creation

AFRIKMAWU Speaks to us every day through
the Wonders of her Creation and
daily Management of the Universe
You need not pass through
a Jewish or Arab Sentinel For the Key to
Enter the Kingdom of
AFRIKAMAWU's kingdom within You
You
Need
Not
Beg
AFRIKAMAWU
for
the Daily Fulfillment of your Needs In Life
AFRIKAMAWU in you does not need your Permission or Invitation to keep you Alive
AFRIKAMAWU is the Divine Air you breathe
AFRIKAMAWU is the Sacred Eternal Life you possess
AFRIKAMAWU is the Joy or Sorrow you deserve
AFRIKAMAWU is Nearer to you than your Breath
AFRIKAMAWU knows better your needs than you can imagine or
Your ignorance of Electricity does not mean its Non existence
Your Daily Knowledge,
Acceptance,
Belief and Faith in the Limitless Power of
AFRIKAMAWU as Your One and Only Creator, Protector and
Source of all Your Supplies in Life Is
All
You need
to
be
Free
and
Happy
As the
Blessed Son and Daughter of the Universe in and through AFRIKAMAWU In
You
For Life
By COPYRIGHT (2011) Prof Afrikadzata Deku, Docteur d'Etat, PhD;
*Doctorat d'Etat (Ph.D.) * D.E.S.S. (M. Phil) * Diplome De L' I.I.A.P.(Post-Grad. Dipl.) * M.Sc. * BA. Double Majors *
Emails: [email protected] ; [email protected]; [email protected]; [email protected]; ; [email protected], [email protected]
*SKYPE : AFRIKAPHARAOH or AFRIKAFIAGA or WindowsLiveID: AFRIKAPHARAOH* ;
*URLS: http://www.youtube.com/profafrikadzatadeku & http://cid-4d3310fc746b4eaf.photos.live.com/albums.aspx ; http://www.myspace.com/profafrikadzatadeku; http://afrikacentricitybooks.blogspot.com/
Disclaimer:

"The views/contents expressed in this article are the sole responsibility of

Prof Afrikadzata Deku

and do not necessarily reflect those of The Nigerian Voice. The Nigerian Voice will not be responsible or liable for any inaccurate or incorrect statements contained in this article."
Articles by Prof Afrikadzata Deku