Why our OAU/AU Leaders & their Foreign Creators Will Never allow UNITED STATES OF AFRIKA TO BE BORN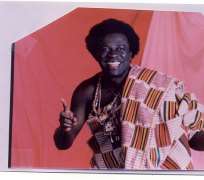 UNITED STATES OF AFRIKA IS NOW FOR US TO GIVE BIRTH TO NOT TOMORROW BUT TODAY Or Why our AOU/AU Leaders and their Foreign Creators FEAR so Much UNITED STATES OF AFRIKA
(c) 2011By PROF. AFRIKADZATA DEKU, [email protected]
*Continental AfrikaTogetherness in
the warm Motherly Bosom of a
Mighty Continental AfrikaSuper Power and Govt is
the only Air of survival we need to
rescue all suffocating Continental AfrikaNoses from
the stone-hearted Boots of Babylon of neo-colonialism
*One United Continental AfrikaNation
Sailing royally on the golden Wings of
One Continental AfrikaVision and
breathing Continental AfrikaAir of Destiny is
surely the Battle-Cry Reward from Eternal Ears of all
Continental/Diaspora Afrikans groaning in
Stolen Ocean of uncircumcised rotten Teeth of Greed and Selfishness
*Turning all sons and daughters of Mother Continental Afrika
from tamed crawling little
Hawks into all soaring Continental AfrikaEagles of
Continental AfrikaFreedom and Happiness is
the holy Seed of Victory we are planting and
watering daily with the Blood of
Our Determination until all our today's
Colonial/Neo-colonial prison Walls and
Doors tumble down into ashes at the sight of
our Continental AfrikaFaith clothed in the bullet-proof KUKU of
our Desire fortified by the Sacred and Virgin Womb of
our Divine Continental Mother of Afrikacentricity
*Our One and Only AfrikaCentric Continental AfrikaGovt. on
the Holy Soil of one Continental AfrikaFront is
The Inner Eternal CAPITAL and STRENGTH we
need to set free all the uprooted Continental AfrikaPersonality,
Mind, Heart and Spirit for
The puppet and slavery in us to
flee back to their owners
*A United States of Afrika is the only
Continental AfrikaPower and Means capable of
Offering all-today's One Billion Continental/Diaspora Afrikans , the
true Continental AfrikaIndependence and Sovereignty for
a Just Continental AfrikaWorld Order of
Prosperity , Happiness and Security for all
*Now is the Continental AfrikaAge to
seek shelter in our recovered Continental AfrikaParadise of limitless Power
*Now is the Continental AfrikaSeason to recover and use daily our
sleeping Mighty Giant Continental AfrikaWill POWER for
an end to our AfrikaTears and humiliations all over the world
*Now is the Continental AfrikaTime to believe and claim the Miracles of
our Impregnable Continental AfrikaMind, Spirit, Ancestral and Divine POWER to
to break from our invisible Chains and be free, once and for all, from
the Insult, the Curse and the Genocide of preferring their Crumbs to our Continental AfrikaLOAF
*Now is the Continental AfrikaHour to unearth the
inner limitless Divine Capital for our
Continental AfrikaLiberation with
the Hammer Power of
our Recovered Continental AfrikaMind
*Now is the long awaited Continental AfrikaMoment of
Continental AfrikaOneness and Togetherness to
bury alive, the Genocide of our present Fragmentation in Self-ignorance
*Now is the Continental AfrikaYear,
the Continental AfrikaMonth and
the Continental
AfrikaDay of positive Continental AfrikaAction to
end all inaction now
*Now
is
the
precious Continental AfrikaNow for
all Continental/Diaspora Afrikans/Islanders to
wake up for
the Sacred INNER Continental AfrikaKey which
alone can unlock for us the
untold limitless Treasures of
the Power of our Recovered Continental AfrikaKingdom of Glory Eternal
*United States of Afrika Power is
Real and Alive in
our Hearts,
Minds
and
Spirits ,
awaiting our immediate Claim
*United States of AfrikaDream is
Feasible for
Us
to
Achieve , no matter the odds
*United States of AfrikaMiracle Mission is
Inevitable, whether we like it or not
*Our United States of AfrikaSuccess is
Success for all
*United States of AfrikaPride is
our
Pride
Come on board for
the
Mighty
Continental AfrikaPlane of
Our
United States of Afrika to
Take
us
off
as
Continental AfrikaKings
And
Queens
of
the
world's first
Continental AfrikaParadise on
earth
in
our
Holy
Continental Afrika for
Life
In
Dignity
For
All
By COPYRIGHT (2011) Prof Afrikadzata Deku, Docteur d'Etat, PhD;
*Doctorat d'Etat (Ph.D.) * D.E.S.S. (M. Phil) * Diplome De L' I.I.A.P.(Post-Grad. Dipl.) * M.Sc. * BA. Double Majors *
Emails: [email protected] ; [email protected]; [email protected]; [email protected]; ; [email protected], [email protected]
*SKYPE : AFRIKAPHARAOH or AFRIKAFIAGA or WindowsLiveID: AFRIKAPHARAOH* ;
*URLS: http://www.youtube.com/profafrikadzatadeku & http://cid-4d3310fc746b4eaf.photos.live.com/albums.aspx ; http://www.myspace.com/profafrikadzatadeku; http://afrikacentricitybooks.blogspot.com/
Disclaimer:

"The views/contents expressed in this article are the sole responsibility of

Prof Afrikadzata Deku

and do not necessarily reflect those of The Nigerian Voice. The Nigerian Voice will not be responsible or liable for any inaccurate or incorrect statements contained in this article."
Articles by Prof Afrikadzata Deku