EAGLE PRACTISING CHICKEN RELIGIONS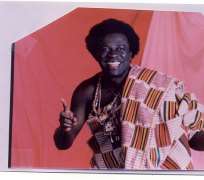 AFRIKAEAGLE PRACTISING CHICKEN RELIGIONS OR HOW CHICKEN RELIGIONS ARE USED TO CHICKENIZE THE EAGLE
By (c) 2011 by Prof. Afrikadzata Deku, Docteur d'Etat; Doctorat d'Etat (PhD); DESS (M.Phil); M.Sc.; DIPLOME de l'IIAP, (Post-Grad.Dipl ;); BA Double HONS etc, [email protected]
Chicken religions for chickens are totally different from Eagle Religion for Eagles. To try to replace Eagle Religion with any form of chicken religions for Eagles can only be a holocaust for Eagles.
For, Eagle Religion for Eagles is divine Religion. Eagle Religion for Eagles is a celestial Religion that is Eagle - MAWU created, based, oriented and directed. Eagle Religion for Eagles is the Religion of the Great Supreme Eagle Spirit by the Great Supreme Eagle Spirit and for the total rebirth, empowerment, liberation, enlightenment, prosperity and salvation of all Eagles.
Eagle Religion for Eagles is not foreign created, foreign financed and foreign controlled religions. It is not man-made and controlled religions.
It is not money-based religions. Eagle Religion for all Eagles is the inner, divine Path that leads, guides all Eagle People to the limitless power of their Eagle Creator and Supreme Being called AFRIKAMAWU. Eagle Religion is therefore not an end in itself but a means or key to the Divinity or Spirituality of all Eagles.
It also means Eagle Bible recorded by Holy Eagle writers in the Eagle Language for all Eagles to accept, read, honor, defend, protect, live, meditate over and profit from daily.
Eagle Religion for Eagles also means Eagle - educated and Eagle trained religious leaders, Scholars, Practitioners and Followers who are all united in love and peace by the Oneness of their Eagle Religion, Eagle Bible, Eagle religious World-view, Eagle Faith, Eagle Doctrine and Eagle religious Rites and Practices.
Eagle Religion for Eagles also means Eagle sacred religious Places of Eagle Worship that bear not foreign religious names and titles but Eagle religious Names and Titles. Eagle Religion for Eagles is therefore the promotion of total positive Eagleness and the Eagle Way of life, thought and being in Eagle Heaven on earth.
That is why, the chicken Farmer fears so much to allow his Eagles to have, practice and benefit from their own Eagle Religion that empowers and supports them as celestial beings on earth. Instead, he programs them to prefer all kinds of chicken religions that are foreign-made and controlled, as well as money and materialism addicted and as such, offer them no Eagle spiritual growth, enlightenment, empowerment and salvation.
And the more his Eagles follow chicken religions, chicken bibles, chicken religious leaders and experts for being zealous anti - Eagle Religion to the bones, the more religiously ignorant, dead, enslaved, uprooted, and disconnected they become from the power and benefits of their Eagle Creator AFRIKAMAWU .
Hence, through chicken religions, they can only enslave and destroy themselves with fatal chicken religious crumbs of darkness, lies, ignorance, confusion, starvation, sickness, lacks, sufferings and death in hell on earth.
This means, only an Eagle Religion for all Eagles can save them from the genocide of their today's imported chicken and anti - Eagle Religions for life in dignity, love, peace and joy eternal for all lives.
By COPYRIGHT (2011) Prof Afrikadzata Deku, Docteur d'Etat, PhD;
*Doctorat d'Etat (Ph.D.) * D.E.S.S. (M. Phil) * Diplome De L' I.I.A.P.(Post-Grad. Dipl.) * M.Sc. * BA. Double Majors *
Emails: [email protected] ; [email protected]book.com; [email protected]; [email protected]; ; [email protected], [email protected]
*SKYPE : AFRIKAPHARAOH or AFRIKAFIAGA or WindowsLiveID: AFRIKAPHARAOH* ;
*URLS: http://www.youtube.com/profafrikadzatadeku & http://cid-4d3310fc746b4eaf.photos.live.com/albums.aspx ; http://www.myspace.com/profafrikadzatadeku; http://afrikacentricitybooks.blogspot.com/
Disclaimer:

"The views/contents expressed in this article are the sole responsibility of

Prof Afrikadzata Deku

and do not necessarily reflect those of The Nigerian Voice. The Nigerian Voice will not be responsible or liable for any inaccurate or incorrect statements contained in this article."
Articles by Prof Afrikadzata Deku