AFRIKAEAGLE WITH CHICKEN NATIONALITIES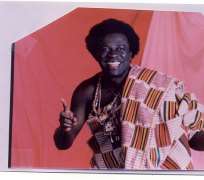 AFRIKAEAGLE WITH CHICKEN NATIONALITIES OR HOW THEY USE THEIR CHICKEN NATIONALITIES TO CHICKENIZE THE EAGLE
By (c) 2011 by Prof. Afrikadzata Deku, Docteur d'Etat; Doctorat d'Etat (PhD); DESS (M.Phil); M.Sc.; DIPLOME de l'IIAP, (Post-Grad.Dipl ;); BA Double HONS etc, [email protected]
Eagle Nationality is not the same thing as chicken nationalities. Chicken nationalities for Eagles is total genocide for Eagles.
Eagle Nationality for Eagles is Eagle-made, Eagle-centered and Eagle-controlled and directed Nationality that exists for the benefits of Eagles. Eagle Nationality for Eagles is therefore the Eagle political, economic and social Power that enables all Eagles to keep themselves united, empowered, liberated, free, developed, enriched, modernized and protected not as chickens but as full-blooded Eagles.
Eagle Nationality for Eagles enables all Eagles to create, administer, protect, project and promote at all times their own Eagle Super Power Nation-State, Government, Democracy and Leadership that benefit and strengthen their Eagleness. This means, an Eagle without his or her own Eagle Nationality is a dead Eagle. For, Eagle Nationals are the world's first human beings on earth.
Eagle Nationals are the world's first developed, prosperous, modernized, crime-free and stress-free beings on earth.
Hence, to know, accept, honor, respect, defend, promote, project and benefit fully from their Eagle Nationality is to live and die as proud, self-reliant and self-supporting Eagles. Eagle Nationality is thus the golden Eagle Key that opens for the enjoyment of all Eagles, the golden Eagle kingdom of limitless wealth, prosperity, riches and happiness.
But to the chicken Farmer, Eagle Nationality for his Eagles will mean gain for the Eagles but loss to him. So, to avoid this, he manages to get his Eagles to reject their Eagle Nationality as barbaric, savage, archaic, obsolete and Stone Age. Instead, he gets them to prefer all kinds of chicken nationalities to their own Eagle Nationality.
In this way, he is able to keep them live like second class nationals. Through chicken nationalities, he succeeds in making his Eagles become photo-copies of others without knowing. Instead of reaping and enjoying the limitless power and benefits of their Eagle Nationality, his Eagles can only see themselves as third class nationals.
Their chicken nationalities condition them to forget their own Eagle Nationality and to prefer their chicken nationalities that make them to think of themselves as the world's poorest, the world's most impoverished, the least developed, the underdeveloped and the uncivilized nationals on earth.
In this way, the chicken Farmer is able to conquer, dominate, control, exploit and use his Eagles for all the profits in the world.
Thanks to his politics of chicken nationalities for his Eagles, he is able to perpetually keep them divided, fragmented, dependent, powerless and needy on him.
Instead of relying on their Eagle Nationality and Power to solve their daily problems as Eagles, their chicken nationalities can only make them to continue believing in the lie that without the chicken Farmer, they will be zero.
And instead of breaking away from him to rely on their Eagleness for their Eagle salvation in their Eagle World, they continue to depend on the chicken Farmer for answers and solutions to their chicken crisis.
As chicken nationals, they can only tragically exchange their Eagle Bravery and Self-reliance with fear, lack, anxiety, worry, stress, violence, drugs, sickness, emptiness, nothingness, misery, inferiority complex, and restlessness and failure that benefit only the chicken Farmer and never his Eagles.
This means, only Eagle - centric Eagle Nationality for all Eagles at Home and Abroad can save today's chickenized Eagles from the genocide of turning themselves into chicken nationals rather than Eagle Nationals.
By COPYRIGHT (2011) Prof Afrikadzata Deku, Docteur d'Etat, PhD; *Doctorat d'Etat (Ph.D.) * D.E.S.S. (M. Phil) * Diplome De L' I.I.A.P.(Post-Grad. Dipl.) * M.Sc. * BA. Double Majors *
Emails: [email protected] ; [email protected]; [email protected]; [email protected]; ; [email protected], [email protected]
*SKYPE : AFRIKAPHARAOH or AFRIKAFIAGA or WindowsLiveID: AFRIKAPHARAOH* ;
*URLS: http://www.youtube.com/profafrikadzatadeku & http://cid-4d3310fc746b4eaf.photos.live.com/albums.aspx ; http://www.myspace.com/profafrikadzatadeku; http://afrikacentricitybooks.blogspot.com/
Disclaimer:

"The views/contents expressed in this article are the sole responsibility of

Prof Afrikadzata Deku

and do not necessarily reflect those of The Nigerian Voice. The Nigerian Voice will not be responsible or liable for any inaccurate or incorrect statements contained in this article."
Articles by Prof Afrikadzata Deku