AFRIKAEAGLE PRACTISING CHICKEN VALUES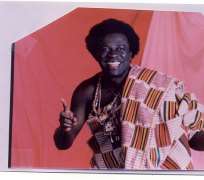 AFRIKAEAGLE WITH CHICKEN VALUES or HOW THEY USE THEIR CHICKEN VALUES TO CHICKENIZE THE EAGLE
By (c) 2011 by Prof. Afrikadzata Deku, Docteur d'Etat; Doctorat d'Etat (PhD); DESS (M.Phil); M.Sc.; DIPLOME de l'IIAP, (Post-Grad.Dipl ;); BA Double HONS etc, [email protected]
Eagle Values are Eagle Values and not chicken values. All because what chickens consider important, valuable and crucial to their general well - being in life is not the same and can never be the same for Eagles or any other beings, for that matter.
Eagle Values for Eagles are celestial, pure, immaculate in origin and scope. They are the sum total of all that is considered noble, valuable, precious in the lives of all awakened Eagles.
They are Eagle political, economic and social Values created by Eagles to awaken, unify, empower, liberate, develop, enrich, promote and project the Eagle Way of life, Being and Thought.
Eagles Values for Eagles are therefore as important, crucial and indispensable to the general Eagle well-being and happiness of all Eagles as chicken values are for chickens.
Eagles Values thus enable all Eagles to live for and aspire always to higher and higher noble Eagle Values that make them more and more honest, sincere, sin-free, crime-free, violence-free.
They enable them to have morally and spiritually, a positive Eagle value-based-and-oriented Way of life and being.
Eagles Values for Eagles are therefore the positive sides of the Eagle life that Eagles cherish, value and prize so much. Eagles without Eagle Values are like a river without fish.
That is why the chicken Farmer leaves no stone unturned in his 500 season old Desire and Agenda to replace the Eagle Values of his Eagles with chicken values.
In this way, he is able to program and condition his Eagles to reject, shun, and look down upon Eagle Values which they are kept totally ignorant of as barbaric, evil, obsolete, anti-modern, anti-development and anti-progress.
In this way, he is able to get his Eagles to prefer chicken values to their own Eagle Values. And since chicken values for Eagles means ground values, low-cost values, dirty values and dead values, by adopting these chicken values, they turn themselves into photocopies of chickens without the least knowledge of what they are inflicting on themselves.
In other words, chicken values for Eagles make Eagles to eat like chickens, think like chickens and live like chickens. While Eagle Values for Eagles make Eagles self-reliant and self-supporting in all they do, think and say, chicken values for Eagles transform them into chronic dependencies of chickens and the chicken Farmer and his family.
They make them to become perpetually dependent on others for food, water, shelter and for protection. Instead of living in peace for their Eagle Values of boldness, courage, power, strength, determination, they now survive desperately for chicken values of fear, powerlessness, hopelessness, helplessness and procrastination.
Instead of living and dying for Eagle Values of Eagle self-knowledge, self-love, self-acceptance, high self-esteem, positive self-image, self confidence, self-mastery and self-fulfillment as Eagle Kings and Queens of the Eagle Sky World, they allow themselves to be constantly devoured by chicken values of self-ignorance, self-hatred, self-rejection, division, dependency, low self-esteem, negative self-image, lack of confidence and lack of self-mastery which make them become easy preys to all kinds of crimes on earth.
And as long as they prefer chicken values that kill them, to their own Eagle Values that empower and liberate them, the chicken Farmer is guaranteed victory over his Eagles no matter how many chicken values they boast of and claim as their inalienable rights to have and die for for life in chicken dignity.
This means, only Eagle Values for all Eagles can save today's chickenized Eagles from the genocide of becoming enslaved by and addicted to chicken values.
By COPYRIGHT (2011) Prof Afrikadzata Deku, Docteur d'Etat, PhD;
*Doctorat d'Etat (Ph.D.) * D.E.S.S. (M. Phil) * Diplome De L' I.I.A.P.(Post-Grad. Dipl.) * M.Sc. * BA. Double Majors *
Emails: [email protected] ; [email protected]; [email protected]; [email protected]; ; [email protected], [email protected]
*SKYPE : AFRIKAPHARAOH or AFRIKAFIAGA or WindowsLiveID: AFRIKAPHARAOH* ;
*URLS: http://www.youtube.com/profafrikadzatadeku & http://cid-4d3310fc746b4eaf.photos.live.com/albums.aspx ; http://www.myspace.com/profafrikadzatadeku; http://afrikacentricitybooks.blogspot.com/
Disclaimer:

"The views/contents expressed in this article are the sole responsibility of

Prof Afrikadzata Deku

and do not necessarily reflect those of The Nigerian Voice. The Nigerian Voice will not be responsible or liable for any inaccurate or incorrect statements contained in this article."
Articles by Prof Afrikadzata Deku