MAN-MADE IMPOVERISATION OF TODAY'S AFRIKAN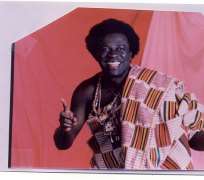 THE MAN-MADE IMPOVERISATION OF TODAY'S AFRIKAN OR HOW THE AFRIKAN, THE OWNER OF THE RICHEST CONTINENT ON EARTH HAS BEEN TURNED INTO THE IMPOVERISHED BEING ON EARTH
© 2011 PROF. AFRIKADZATA DEKU, [email protected]
*LET THEM DEFINE THEMSELVES AS RICH AND YOU AS POOR, EVEN IF YOU KNOW IT IS NOT TRUE.
*LET THEIR FOREIGN EXPERTS AND THEIR PHOTOCOPIES IN CONTINENTAL
AFRIKA REPEATEDLY NAIL INTO YOUR COCONUT HOW TO KNOW, ACCEPT, BELIEVE AND BECOME CHRONICALLY NEEDY AND POOR THEY PROGRAMME YOU TO BE FOR THEIR PROFIT.
*LET THEIR PHILOSOPHY OF NEO-COLONIALISM INSTITUTIONALIZE YOUR POVERTY IN IMPOVERISHMENT FOR LIFE.
*LET THEIR WELL-CATERED FOR AGENTS OF NEO-COLONIALISM IN POWER FOR THEM IN CONTINENTAL AFRIKA FAITHFULLY IMPLEMENT TO THE LETTER THEIR WELL-PLANNED AND HIGHLY PROTECTED AGENDA OF YOUR IMPOVERISHMENT IN THE NAME OF THEIR DEPENDENT DEVELOPMENT.
*INDIVIDUALLY AND COLLECTIVELY BELIEVE AND ACCEPT THEIR LIES THAT YOU ARE POOR FROM HEAD TO TOE EVEN THOUGH YOU ARE THE OWNER OF THE RICHEST CONTINENT ON EARTH
*THINK OF YOURSELF AS POOR FROM HEAD TO TOES.
* WITH ALL YOUR HEART THAT THEIR DEFINITIONS, CONCEPTS, AND PRACTICES OF POVERTY ARE THE ONLY ONE THERE IS IN THE WORLD FOR YOU TO SWALLOW TO YOUR DEATH AND
FOR THEIR FEAST.
*BELIEVE YOU ARE POOR AND POOR YOU WILL DIE.
*SEE YOURSELF AS POOR FOR LIFE NO MATTER WHAT.
*FEEL POVERTY ALL AROUND YOU.
*SMELL POVERTY EVERYWHERE YOU GO.
*TOUCH POVERTY ALL THE DAY LONG.
*SPEAK POVERTY ALL DAY.
*EAT POVERTY EVERY TIME.
*DRINK POVERTY ALWAYS.
*WEAR POVERTY ALL THE TIMES.
*SLEEP AND RISE WITH POVERTY AT ALL TIMES.
*SURVIVE DAILY IN POVERTY.
*PLANT AND WATER DAILY THE SEEDLING OF YOUR POVERTY FOR THE GUARANTEED HARVEST OF YOUR MAN-MADE POVERTY.
*TURN YOURSELF TOTALLY POOR IN THOUGHTS , WORDS AND DEEDS NO MATTER WHAT.
*LOOK FOR RICHES OR WEALTH WITH POVERTY EYES.
*PROCLAIM DAILY RICHES ARE NOT MEANT FOR YOU.
*REMIND YOURSELF YOU DO NOT DESERVE TO BE WEALTHY LIKE OTHERS.
*ENVY THE RICH AND THE WEALTHY AROUND YOU.
*DEVELOP AND NOURISH DAILY YOUR POVERTY CONSCIOUSNESS TO THE POINT OF NO RETURN.
*LET YOUR ENTIRE LIFE BECOME POVERTY CREATED.
*POVERTY BASED AND POVERTY ORIENTED.
*SEE YOURSELF IN THE SERVICE OF POVERTY FROM HEAD TO TOES.
*LET POVERTY BECOME YOUR DEITY TO ADORE AND LOVE TO DEATH.
*BELIEVE NO MATTER WHAT YOU ARE, DO OR ACHIEVE, POOR YOU WILL ALWAYS BE.
*REFUSE TO ACCEPT THE TRUTH THAT POVERTY IS NOT THE CAUSE BUT THE EFFECT OF POVERTY.
*REJECT THE TRUTH THAT POVERTY IS MAN-MADE WITH YOU AS ITS CREATOR OR DESTROYER.
*SAY, THINKING POOR DOES NOT MAKE ONE POOR.
*SAY, POVERTY HAS NOTHING TO DO WITH ONE'S BELIEF IN POVERTY.
*SAY YOU ARE FATED OR DESTINED TO BE POOR, AND POOR AND POORER YOU WILL SURELY TURN YOURSELF INTO ON THE RICHEST CONTINENT ON EARTH.
*BUT SOONER OR LATER, WHETHER YOU LIKE IT OR NOT, THE AFRIKACENTRIC CONTINENTAL AFRIKATRUTH ON POVERTY WILL ONCE AGAIN RISE UP AS OUR GLORIOUS
CONTINENTAL AFRIKASUN TO RESCUE THE
CHRONICALLY SUFFOCATING AND IMPOVERISHED TODAY'S CONTINENTAL/DIASPORA AFRIKAN FROM THE DEADLY CLAWS AND POISON OF HIS SELF-MADE AND
SELF-SUSTAINED
POVERTY CONSCIOUSNESS FOR
A GLORIOUS TOTAL AND PERMANENT ATTUNEMENT TO
AND ENJOYMENT OF OUR RECOVERED CONTINENTAL AFRIKAPARADISE OF
LIMITLESS RICHES AND WEALTH WHICH MOST OF US ARE KEPT
IGNORANT OF BUT WHICH BELONGS TO US ALL BY
DIVINE RIGHT FOR US TO CLAIM FOR
THE BENEFIT OF US ALL, NOW AND EVERMORE
By COPYRIGHT (2011) Prof Afrikadzata Deku, Docteur d'Etat, PhD;
*Doctorat d'Etat (Ph.D.) * D.E.S.S. (M. Phil) * Diplome De L' I.I.A.P.(Post-Grad. Dipl.) * M.Sc. * BA. Double Majors *
Emails: [email protected] ; [email protected]; [email protected]; [email protected]; ; [email protected], [email protected]
*SKYPE : AFRIKAPHARAOH or AFRIKAFIAGA or WindowsLiveID: AFRIKAPHARAOH* ;
*URLS: http://www.youtube.com/profafrikadzatadeku & http://cid-4d3310fc746b4eaf.photos.live.com/albums.aspx ; http://www.myspace.com/profafrikadzatadeku; http://afrikacentricitybooks.blogspot.com/
Disclaimer:

"The views/contents expressed in this article are the sole responsibility of

Prof Afrikadzata Deku

and do not necessarily reflect those of The Nigerian Voice. The Nigerian Voice will not be responsible or liable for any inaccurate or incorrect statements contained in this article."
Articles by Prof Afrikadzata Deku