VIVIAN EJIKE'S SECRET SCANDALS IN UK, US AND NIGERIA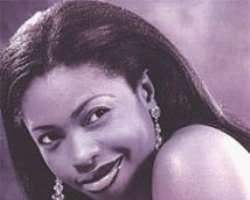 Despite the global economy meltdown and the proliferation of movies in the market, one Nollywood diva that has been consistent in the area of productivity with her career is Vivian Ejike. Vivian who has over 10 movies to her credit is currently busy with the auditioning of latest flick entitled SECRET SCANDALS and with what has been said about the movie, it's something to talk about for a while because of the clarity, sound and storyline, they are said to be amazing.
Vivian, the boss of Nollywood Distribution Company, we were informed, is working her ass out to premier this new movie in London, United States of America and Nigeria with lots of sponsors throwing their weights behind the laudable project.
If you recall, Stephanie Okereke, regardless of the lull raise the bar with her Trough the Glass, an international standard movie, beautiful Vivian Ejike is gradually becoming the next queen of Nollywood judging with the speed she's moving to compete with the Hollywood productions.