DJ BOMBASTIC'S STELLAR GRADES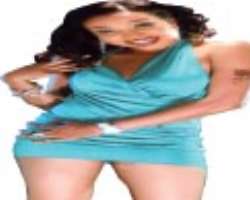 Olufemi Sodimu is the Ogun State born Disc Jockey popularly called DJ Bombastic. The magic finger whose versatility in the presentation of entertainment news is considered exceptional has just scored a feat in the industry as he released his Formula into the musical shelf to commemorate his 15th year of unalloyed service in the industry. The promo of the chart-buster album which has been making impressive statement on the airwaves is a sonic explosion.
DJ Bombastic started his career as street Deejay before he got the offer to display his inbuilt talent to the global audience and ever since he delved into that sector the result has been from glory to glory.
In the course of his career, Bomba as he's called by fans and friends has performed in various capacities as a radio DJ and a party 'rider'. He was one of the undaunted hands that contributed to the success of Heineken Championship Show where the likes of Jay-Jay Okocha and others were guests.
History will also not forget in a hurry his selfless performance at the Calypso Rumba Dance in Abuja, the happily married father of one was thumbed up. All this, couple with his sense of experience and amiable mien in the industry are the things that have contributed to the success he has acquired in the industry as he's well known and respected and has become the unseen hand behind the success of every artiste who has made it to the top today.
This, of course, was noticeable in his maiden musical effort as he features the likes of 9ice, Paul-Play, Ruggedman, Idris Abdul Kareem, Sheyman, LKT, T Cold to mention but only a few. ID Cabasa, Paul Play, Champlyne, Tairon and Bombastic himself are the hands behind the production of the 10-track album which is due to be released in October this year with all its glitz and glamour imaginable.