OUSTED AGN PRESIDENT EJIKE ASIEGBU RESUMES DAY JOB.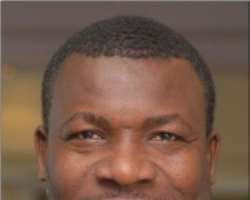 claim to fame:nollywood movies/ AGN president by hook or crook.
ex 'president' ejike is presently on duty.he is on the set of a soap opera named'school'by Macnuel Productions.
Ejike is playing Chief Uba,a retired soldier and the father of Tuvi[John Njamah] and he so much impressed everybody that even the director Mr. Charles Inojie and the Producer Mr. chidi Nwokeabia could not help but give him a round of applause.
Ejike carried the role so naturally.
anybody who loves him should advice him to go back to acting fully because he is far better than most of the people we refer to as nollywood stars.
The soap,'School'promises to be a good re-launching pad for ejikes career as an actor...welcome back ejike,nollywood missed your acting skills.we hope to see an improved version sir!
Stella DK