Boko Haram Hotel Attack: U.S. makes U-Turn, Says risk now reduced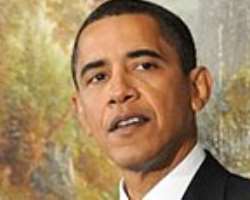 advertisement

http://www.burstnet.com/ads/ad15329a-map.cgi/ns/v=2.3S/sz=300x250A/  
The United States embassy in Nigeria withdrew a bomb threat warning on Thursday on three luxury hotels in the capital Abuja, saying improved security around the hotels and on major highways had reduced the risk, Reuters reports.
The embassy warned its citizens on Sunday to avoid the three hotels, which it said could be targeted during this week's Eid al-Adha Muslim holiday, after Islamist militants killed 150 people in coordinated gun and bomb attacks in the northern city of Damaturu on Friday.
Nigeria's national security adviser dismissed the warning as not being based on any new information .
"U.S. government personnel are no longer instructed to avoid the NICON Luxury, the Sheraton Hotel, and the Transcorp Hilton Hotel," the embassy said, citing increased security checks.
 
The Islamist Boko Haram group, whose name means "Western education is forbidden" in the northern Hausa language, appears to be growing in sophistication and security officials believe it has made contact with al Qaeda's north African affiliate.
It has struck the capital twice, including a suicide car bombing of the United Nations building in Abuja that killed 26 people in August.
Friday's attacks in the remote northeast were the deadliest since Boko Haram launched an insurgency against the government in 2009. The group claimed responsibility for the assaults that left bodies littering the streets and police stations in ruins.