FUEL SUBSIDY: JONATHAN'LL RECOVER MORE MONEY FIGHTING CORRUPTION – PROF NWANGWU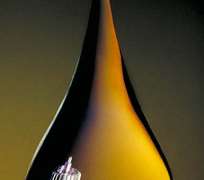 President Goodluck Jonathan has been advised to channel more energy in the fight against corruption and recovery of Nigeria's money in the hands of corrupt politicians, other than tinkering with the issue of fuel subsidy.
The Congress for Democratic Change (CDC) standard bearer in last April's presidential polls, Prof. Peter Nwangwu, who gave the advice said President Jonathan would make more money for Nigeria by so doing, through a genuine fight against corruption as an alternative to removing fuel subsidy, which would bring untold hardship on the Nigerian masses.
Nwangwu, who spoke to newsmen in Ogidi, Idemili North Local Government Area of Anambra State, shortly after receiving an award on, 'Lifetime achievement in Academia' from his people, insisted that removal of fuel subsidy was not the right thing to do at the present situation of the country, describing it as a bad way of generating funds for government.
The Professor of Pharmacology while proffering solution said, 'President Jonathan has other means of making more funds available to his government and one of those is a genuine fight against corruption. If we want to recover money, create or save more money to build our infrastructure, there are other places we can go to find that money.
'I believe that there is a lot of waste in government, there is a lot of corruption going on in Nigeria. Jonathan can recover far more by fighting corruption. If he genuinely fights corruption, we will recover more than what will be recovered from removal of fuel subsidy.'
He described as unfortunate, the Federal Government's plan to remove fuel subsidy, which he said was the only thing Nigerians enjoyed as oil producing economy, stressing that removing it would only show that government was no longer interested about the well being of the poor masses.
Furthermore, he said the removal would skyrocket the price of fuel and also cause hike in the prices of other products in the market, which would in turn bring hardship on the Nigeria citizens.
Nwangwu, who lived in the United States of America for 35 years described governance in Nigeria as an eyesore, adding that no sane mind would consider Nigeria an ideal country for investment because of the level of corruption.
He further said, 'In the last presidential election, I chose to stand out and say how things should be done in this country. I articulated a manifesto which if followed will heal this nation. I made them available to most parties and their presidential flag bearers. I told them I must not be president, but whosoever wins should follow this blueprint. My interest is to see that we better Nigeria.
'I also gave to the PDP, and I can tell you that I have seen some of the things they are doing, which is part of what I articulated in my manifesto, which I gave to them. I must not claim credit for every good thing they have done, because they too have their native intelligence, but I have seen them doing the things I marshaled out there, fuel subsidy removal was not part of it.'