NO OUTSIDER CAN STOP AN IGBO AS PRESIDENT IN 2015 -EZEIFE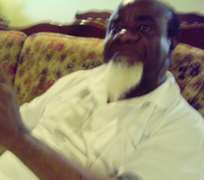 •Ezeife
The recent decision by the Federal Government to remove the subsidy on fuel, has elicited a wide range of reactions from Nigerians. In this interview with IJEOMA ONUORAH, Dr Chukwuemeka Ezeife, one-time governor of Anambra State and erstwhile Political Adviser to former President Olusegun Obasanjo, offers reasons why the plan should not go on, and recommends ways to tackle the matter.
Excerpts:
Decision to remove fuel subsidy
I'm not overly concerned with the removal or not of the fuel subsidy. The most important question is how to make fuel available to the domestic economy, to minimise costs, so as to use the petroleum we have as an advantage. I was concerned about the inefficiencies of the so called subsidy. How in the name of subsidy, people are stealing Nigeria dry, the mafia are amassing huge wealth at the expense of Nigerians. I have earlier proposed a better way to the Obasanjo government, on how to tackle this problem.
One aspect of this proposal was immediately implemented, but the other aspect which would have taken longer to implement, did not see the light of the day, because the administration had to go then. I had earlier sent this same proposal to the minister of Petroleum, probably; he hadn't time to study it. If my proposal is implemented, there may be some kind of subsidy, which may be controversial or not. But at the end of the day, it will be simple and clear to Labour, government and ordinary Nigerians who are consumers, what subsidy is, if it is there at all.
My submission is to review the way petroleum products are supplied to the domestic economy. People are given license to import fuel. Subsidy is based on the basis of what is said to be imported, if it is inflated, then we are paying them money for nothing. But, if they are giving you exactly what they import, then you are paying subsidy through subsidy. But is there a true subsidy in petroleum importation in Nigeria? In theory, there is none, in practice there is, but not as much as claimed.
Let me explain. Nigeria needs about 450 barrels of oil a day to reach her internal consumption. Let us have a body responsible for supplying the internal demands of fuel, from NNPC or even we can even use the existing PPMC, to take responsibility for the supply of fuel in Nigeria. This can be achieved through keeping aside the 450 barrels, the body will now contract refining overseas. They will now integrate the cost of local and foreign refining; arriving at total cost, and then decide on the price. You may find out that the price may not exceed today's market price.
Government can add a little tax to increase it to the N65 market price of today, and nobody feels any subsidy. The difference between the world price of crude and the cost you are giving the refining company to, presents the opportunity cost subsidy. Also, because we are members of OPEC, we are not given the opportunity to sell everything we produce, so the opportunity cost of subsidy cannot exist if the opportunity is not there.
Note this; by removing subsidy, the cost of doing business in Nigeria, jumps. It is already excruciatingly high. By increasing it further, we are using our own gift to crucify ourselves. We are foolishly obeying the tenets of the WTO, when we are being de-industrialized as a result.
Igbo presidency in 2015
That depends on every Igboman. Nobody from outside Igboland can take away the presidency from us in 2015, if we truly want it, because we are comprehensively justified to fight for it. The God of justice must be with us. By the time Jonathan finishes his tenure, every zone should have supplied Nigeria with a president for at least five years, except the South East. What we had was a coup that lasted for six months and two million people buried with it. God knows about it, Nigerians know about it.
Therefore, when I was the chairman of power sharing committee of the national political reform conference, the members of the committee agreed that there should be rotation by geopolitical zones for presidency. Since every zone has had it, except the South East, what reason can anybody give for the Igboman not to fight for it?
If a well brought up Igboman becomes the president, every Nigerian will be rejoicing, because he will develop everywhere in Nigeria, because his brothers are in every nook and cranny of the country. By virtue of rotation, we should demand and get the presidency. Refusing it, to us means refusing us membership of Nigeria, and that is when they will play into the hands of those agitating for Biafra.
For us advocating for one Nigeria, we are gradually finding it harder to continue our advocacy, if there is persistency in injustice and unfairness.
Discordant tunes
Let me clear this. I was the chairman of a think-tank formed by Senator Pius Anyim and myself, whose aim was to talk to the North and South-South, collect their aspirations, go to Owerri to talk to our people, get their mandate. Before then, the North had already invited us. We've been Vice to them already, and if they were ready to support us, we were ready to talk about it.
We agreed before we left for Yar'Adua centre that fateful August that the discussions would be preliminary and exploratory. In no way, were we going to issue a communiqué or make commitments to anybody. Along the line, some of our delegates started taking the position of the North. I was flabbergasted; I wanted to challenge things, but discovered that some people were pre-lobbied before we came.
They started lobbying for Vice-Presidency, and barely one week after that meeting, names of people appeared as members of the Babangida campaign group. Our own chairman even gave way to the Northern chairman. No Igboman with any sense of history will prefer at that juncture to support the North instead of the South-South. But, unfortunately, this communiqué was published, supporting the North. Some people quoted me as saying it was a political ambush. Those who knew my politics were shocked, and called me. I had to tell them the truth.
So, at the Igbo summit in Enugu chaired by Mbazulike Amaechi, six days after, we endorsed Jonathan unconditionally. We did this in order to give our people a clear sign of where we are going. Gradually, all Igbos abandoned the position of the preNortherners and we dumped all our eggs in Jonathan's basket.
Jonathan's 100 days in office
We, the brothers and sisters of Jonathan in Nigeria lifted a load of salt on Jonathan's head and made rain to fall on him. Despite this fact, this man, propelled by God has remained unshaken, taciturn, stable, resolute and committed to transformation. Power has improved in Nigeria; he is committed to the transformation of Nigeria. And the extent he has gone, all we can say is what if there were no Boko Haram and no obstructions to development. His hundred days have been one of hope, not the other way round.
His hope is realistic, because the hands of God have been seen in his emergence, and God does not make a mistake. Whatever happens in whoever's presidency, we should celebrate.