MEDICAL EXPERTS ENDORSE USE OF AIR AMBULANCE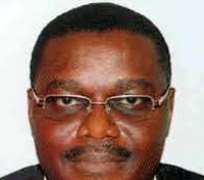 •Prof. Chukwu, Minister of Health
Following a series of bombings around the nation in the last one year, different health experts and practitioners alike have been laying more emphasis on the need for us as a nation to engage the use of pre-hospital services in the form of air ambulances.
This is why the National Association of Resident Doctors (NARD) centered their annual scientific conference on this subject matter.
There is need for us as a nation to embrace new innovations which are in use in other nations of the world. If Nigeria wants to be one of the top 20 nations of the world by the year 2020 in line with the vision 2020, then there is need for the use of air ambulances in the country as the motive behind it is essentially to save lives.,' president of NARD, Mr. Chinomnso Nnebue.
He emphasized the need for health practitioners to be in unison as matters' relating to the wellbeing of the citizenry is one that calls for urgency, in order to better the quality of health delivery in the country.
Flying Doctors Nigeria limited is a non-governmental organization that is introducing the air ambulance services.
The Managing Director for the Flying Doctors, Dr Ola Orekunrin drew attention to the fact that the service will ensure that heart attack victims will get prompt and uninterrupted pre-hospital medicare during the critical stages of an attack.
Other organizations and agencies have also added their voice to this service; an example is the Nigerian Airspace Management Agency, (NAMA). Orekunrin added 'our relationship with the airspace agency is absolutely essential.'
The medical practitioner who is also a pilot further revealed: 'We appreciate their support and guidance, especially with regard to our safety profile''. The skilled team of specialist flight physicians save hundreds of lives every year''.
It is note worthy that there is hope for the take-off of air ambulance services for airlifting patients requiring such services in the country, according to the Director of Operations, NAMA, Alhaji Raheem, 'the purpose of the airspace authority is to protect life and property,' he said.