OGE OKOYE, KD AUBERT JOIN CAST OF TURNING POINT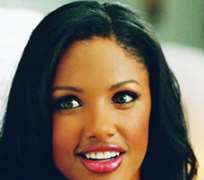 Aubert
London-based CEO of E4 PR, Egor Efiok is leaving no stone unturned on her movie project, Turning Point, which has a combination of seasoned actors from Hollywood and Nollywood. The crew, which probably would have wrapped up filming in Delaware this weekend, is in high spirits and very keen to bring to life this innovative approach of Afro-centric storytelling.
Meanwhile, the movie, which hitherto parades stars such as Patience Ozokwor (Mama Gee), Lauren London, Todd Bridges, Cynda Williams, Chelsea Eze, Jackie Appiah, Igoni Archibong, and Joe Estevez among others, has effected a few changes in its cast. Lauren London and Chelsea Eze have been replaced with K.D Aubert and Nollywood's Oge Okoye, respectively.
Aubert's movie credits include The Scorpion King, Friday after Next, Hollywood Homicide and Soul Plane. She also starred with Usher in In the Mix. The movie, which has Niyi Towolawi, CEO of HekCentrik Productions as the executive producer, is set in New York.
The movie plot explores ethnic prejudice among the various black communities in America and centres around a Nigerian investment banker that bows to family pressure to abandon his American sweetheart for an arranged wife from home. His life is turned upside-down when the marriage turns out not too rosy, setting off a chain of events that forces him to confront his reckless past.