PDP Stick to Its Gun… Says Timipre Sylva Has Not Been Cleared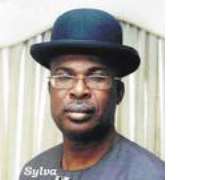 Contrary to reports being peddled, Huhuonline.com http://Huhuonline.com/ can disclose that in spite of pressure from the governor's forum, the National Working Committee of the PDP will not clear Governor Timipre Sylva to contest the 2012 Bayelsa state gubernatorial
 election, until complaints against him are completely investigated.
In the words of PDP National Chairman, Alhaji Abukakar Kawu Baraje, 'We have not sacked Sylva as some people have insinuated. We received complaints about some of the aspirants and they were all invited here on Sunday to respond to the various allegations and they all came.
      
'Some of these complaints cannot be overlooked, so we contacted people in order to establish the genuineness of these complaints. As I am talking to you, we are still awaiting feedback from our sources and we will treat every case strictly on merit,' he said.
    
Baraje failed to spell out the nature of the complaints, but Huhuonline.com understands that Governor Timipre Sylva incurred the wrath of Nigerian security agencies, Wednesday, September 27, 2011, when he admitted to threatening to kill President Jonahtan and members of his family, if he did get a second term in office.
Our findings reveal that at a meeting that was attended by the National Security Adviser, Inspector General of Police, Chief of Defence Staff, the Director General of state security service,President Jonathan and Dr.Eruani; Governor Sylva after admitting his misdeed, knelt down and cried as he begged for forgiveness. But it appears the security czars did not listen to Sylva's plea for forgiveness, as details of the meeting has formed part of the investigation against the embattled governor.
Also, Governor Sylva is alleged to have ordered the extrajudicial killing of eight indigenes of Bayelsa state, using Famau Tagbai, which consists of a team of mobile policemen. The team has since been disbanded on the orders of the Inspector General of Police, Hafiz Ringim.
Huhuonline.com dependable sources have disclosed that the weighty allegations against Governor Sylva are presently being investigated by crack detectives, who are also studying documented evidences to ascertain the gravity of offence that may have been committed by the governor in the said allegation.
Meanwhile, following Huhuonline.com newsbreak of Sylva's threat to life of President Jonahtan and members of his family, a member of a non-governmental organisation (NGO), the Niger Delta Integrity, Mr. John Idumange, had complained in a petition against Sylva that the governor had threatened to kill the president and his wife, if not given the PDP ticket and therefore, 'accused the governor of treasonable felony'.
But political pundits have enunciated that the evidences produced in the petition written by John Idumaghe, a university lecturer, who also contribute articles to Huhuonline.com, may have been drawn from Huhuonline.com sources, as earlier represented in its newsbreak.