ELECTION TRIBUNAL VERDICT: DAVID-WEST SLAMS JUDICIARY, JEGA OVER JUDGMENT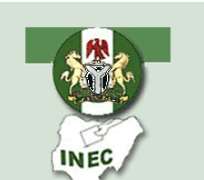 The judgment of the tribunal which validated the election of President Goodluck Jonathan as president of the country is totally flawed, unacceptable and has an odour of corruption, former minister of petroleum resources, Prof. Tam David-West said yesterday in Ibadan in reaction to the verdict.
David-West said he was aware of what the judgment was going to be right from the first day of its sitting. 'Before the court ruled, I knew what the judgment was going to be; it's something I can write from my Sankore Avenue here in University of Ibadan.'
To him, the Congress for Progressive Change (CPC) and its presidential candidate, General Muhammadu Buhari were frustrated right from the beginning of the tribunal's sitting, first, by the removal of Justice Ayo Salami as the president of the Court of Appeal; secondly by not allowing the CPC to present more witnesses and lastly through the absence of the Chairman of the Independent National Electoral Commission (INEC), Prof. Attahiru Jega.
He said for Prof. Jega to have travelled out of the country when he was needed most by the tribunal left no one in doubt that his conscience was not clear. 'Having boasted in an exclusive interview he granted The News magazine on May 23, 2011 that 'we are ready for the tribunal,' how come he travelled out of the country at this particular time. With his action, he no longer deserves my respect. He belongs to the set of Maurice Iwu. I had thought he would do better than Iwu but now I put him and Iwu in the same slot in dis-service to the nation. He should swear before Allah that his conscience was clear.'
The former minister said further that he was convinced that Justice Salami was forced out of the judicial system to pave way for the illegality in the system. 'They know Salami will pass judgment based on the law, so they forced him out. They even changed members of the panel, they corrupt the judicial system. If the court and the judicial system are corrupt, then the nation is heading for doom because any corrupt judgment is a potential for violence; without justice there cannot be peace,' he stated.
Quoting James Beryce from his book, Modern Democracy, he said 'there is no better test of excellence of a government than the judicial system,' David-West concluded, saying the maintenance of democracy must depend, on a large measure, on the just and efficient working of the court of law, adding that it was the actions of these courts that the people look for to retrain those who interfere with the rights of fellow citizens.