NNEKA MOSES PREGNANT AT LAST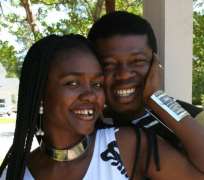 Nneka Moses is currently in a best mood after she conceived a long awaited pregnancy.
After her marriage to her husband, Isaac Moses years back,Nneka we gathered as been searching for the fruit of the womb endlessly until God now answered her prayers.
Since the news of Nneka pregnancy breaks in ,it has become a source of joy to her family members and colleagues in entertainment industry .
Nneka and Isaac Moses are ambassador of culture and tourism with the television programme Goge Africa, they met on the set of movie called love in vendetta 1996, he was supposed to be her boyfriend on the movie and at the end of the day they carried the role beyond the set.
Congrats to the family.