CAUCUSES ADOPTING IMOKE FOR SECOND TERM ARE JOKING -EGODO, FORMER PDP LEGAL ADVISER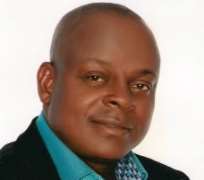 •Egodo
The tussle over who becomes the next Governor of Cross River State seems to be getting fiercer as the former Peoples Democratic Party (PDP) state legal adviser, Ogar Nodoma Egodo, has stated in no equivocal terms that the PDP caucuses adopting Governor Liyel Imoke as consensus candidate of the party in the pending 2012 governorship election are just jokers, political jobbers; sycophants who don't want to tell themselves the bitter truth.'
In an interview with Daily Sun in Calabar, he said: 'The so-called local government and House of Assembly caucuses, adopting Governor Imoke are simply joking because they don't know what they are doing, neither do they have the people's mandate to do so.'
Egodo, the immediate past Chairman of Ikom Local Government Area, who claims to be one of the founding members of the party, added: 'There is nothing wrong for another aspirant to come out to run for the governorship of the state because we are in a democratic setting and cannot just fill in one candidate. It creates a very undemocratic impression of our state and society; it gives impression as if we are in a military dictatorship.' JUDEX OKORO brings the excerpts
Adoption of Imoke by LG caucuses
The so-called local government and House of Assembly caucuses don't know what they are doing. What do they mean by consensus adoption? They are simply joking because even if all of the caucuses adopt the incumbent, we still need to ratify him at the congress. These are just street talks as far as i am concerned. How can two or three people sit down and compile names and come out to tell the whole world that Imoke has been adopted. It is nonsensical!
To be frank, some of those caucus members are all political jobbers; sycophants; noise makers and bad politicians who don't want to tell themselves the bitter truth. Above all, some of them are not even qualified to be delegates. So, why adopt in the first place when you know that you don't have a say or might not be there at all. They should stop deceiving our dear Governor and creating unnecessary tension in our polity.
Consensus adoption or not, all aspirants must face the congress. Both our Constitution and Electoral Act as amended enjoin us to conduct primaries; even PDP constitution empowers us to do same within 50-days to election. You cannot even carry over the primaries of 2010 because it would have been beyond 150-days; 120 or 90-days as provided by the Electoral Act in sectionn87. So, anybody interested should go through these processes and if you emerge, PDP will work for you at the general election.
Opposition against Imoke
The issue of Ambassador Soni Abang running for the 2012 governorship race for me is still a rumour, because he hasn't made his intention known to the party leadership. For now it is still a street talk until be comes out openly. It is a talk among his political associates and friends. I will implore him to come out and declare his intention open so that the party will know what to do.
Indeed, there is nothing wrong for him or another aspirant in coming out to run for the governorship of the state because we are in a democratic setting and cannot just fill in one candidate. It creates a very undemocratic impression of our state and society; it gives impression as if we are in a military dictatorship.
Democracy gives room for choices and if you are chosen by your party, you carry on. Yes, the incumbent Governor Liyel Imoke has actually performed and if he must go back, he has to be re-elected during primaries and we shall all work for him.
But if they prefer an alternative or a change, then I think that Ambassador Soni Abang is the choice because there is no crime in aspiration in a democracy. In fact, aspiration is one entitlement guaranteed by the constitution of Nigeria. Even in USA, you have people aspiring to contest against the incumbent, Barrack Obama and possibly take over from him.
If Cross Riverians want to reward success, then we should all queue behind Governor Liyel Imoke rather than dissipating energy quarrelling among ourselves just because somebody is aspiring against the incumbent.
Criticisms trailing his ambition
There is just no basis to call Soni names. For God's sake, he is 48 yearsold so, he knows what he wants. Of course, as a former Cross River State party chairman and council chairman of Boki Local Government Area, as well as Nigeria's Ambassador to Mali, he has the pedigree to take a shot at the number one seat. Besides, he is an indigene of the state so, it is not a matter of daring because we are not in military dictatorship.
I see his ambition as a father-son and parents-children relationship. There are things that your father thought you that you can come out and do better than he. It is, therefore, wrong to abuse Soni because till today, they are still the best of friends. As I speak to you, Imoke is our friend; he is our political leader and we are all very close to him but that doesn't present anybody, including myself from aspiring to any position within the PDP family. We are not talking about Soni running in ANPP or ACN; definitely, I will oppose it; neither are we talking about Soni contesting against Imoke during the general election.
For now, we are talking of aspiring within the same PDP and whosoever wins, we will work for the person. I think it is a matter of highly-placed party leaders trying to be funny with politicking, and I sincerely urge all of them to go and resolve it amicably. It is not a street talk; it is a fight within the family, and I advise that in order not to create room for opposition, we shall call a round table and find out what is going wrong. If you say Soni is not popular, then let two of them go to the field. It is not a matter of personality conflict that we will not agree because I am the boss. However, I foresee a big problem if the party continues to do what they are doing by being partial.
On fake PDP registration cards
Yes, I have heard about the circulation of fake membership cards and registers. The councillor, representing my ward, called me last week and told me that SSS men went to my Ikom house and searched my house looking for fake cards.
Besides, they went after some of my boys who are also perceived to be supporting Soni Abang including Richard Ebaye, his house was ransacked by the police, Douglas Eganga, my immediate Ward councillor of Nde, Enagu Ndifon, my former Personal Assistant, and didn't find anything.
They also went to Boki, where Soni comes from, to search houses of his boys and didn't find any card; they have also thought of inviting Chris Etta, representing Boki/Ikom federal constituency and he came and told me he was invited over the issue of being in possession of fake cards and registers; that they got fake cards. Patrick Okomiso also from Yakurr was invited for questioning.
But I can tell you that there is nothing like fake cards in PDP. The directive when they got these cards for registration and re-validation was that these cards was that they should hand it over to the wards chairmen and secretaries who are the authentic people to custody and authenticate these cards for it to be valid and reasonable.
These wards officers are constitutionally empowered by the party Article provision 8, 3, of 2009 as amended empowers them to sign and keep the registers and not caucus leaders. They are hoarding theses cards except there are sure that you are loyal to the governor which is de-registration.
But for old members, they party provisions says only re-validation so long as you have old PDP card. For me, I don't need a new card because I have been an old member except am withdrawing. So, you can't even de-register me because I will go to any learnt to ensure that I have my name registered in Yala ward.
Any card not authenticated by these two officers-chairmen and secretaries- means there are forged and we will ensure that they are prosecuted because it is criminal; besides, those cards cannot be used for any primaries and congresses. it is an entitlement of any PDP member to own a card because they are sold to members. So, if they deny you card and you have your money to go to the national Secretariat and buy a card, register there then later you take it to your ward chairman to sign.
The card is sold for N650 but they hijacked the cards and they are keeping the cards for congresses and primaries.