Nigeria at 51: Time to Re-organise a Dis-organised Society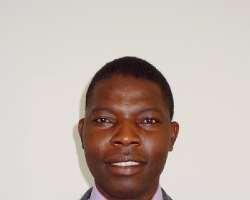 This is the time to re-organise a blessed land with a repeatitive leaders of selfish motives. It is undemocratic and detrimental for leaders to think more about themselves as individuals or about their small families, clans or tribes and do not think at all about the people they are representing. Humanism means proper regard and compassion for people.We just have to do something to bring the country back to its feet. We have all witnessed the remnants of the long fruitless military regimes that failed to lay good and solid foundations to the development of this great country. We are now witnessing the fall-out of twelve years of (un) democratic governance that failed to erect democratic institutions and values for transparency, good governance and accountability. Past elections were rigged and bought. The only hope which was the last general elections that was adjudged free and fair by the international observers is being threatening by those illiterate sect of unbelievers who are doing the wrong thing for the wrong reason.
Selfish and corrupt godfathers, inept politicians, military cabals and their cronies have taken control of leadership positions for many years. Their wrongdoings have led to a profund corrupt society which increase poverty level. Leaders are meant to set good examples. The essence of leadership is to make postive things happen. Leaders have to be firm, decisive and responsive. We are now living in a society without morals, goals, values or vision. (not vision of the mouth). Hardwork, good skills and intelligence are no more rewarded on merit. It is time for a change as we have waited long to enjoy dividends of democrcy . It is now time for basic principles of ethics, integrity, responsibility, respect to the laws and rules of the land. Time to protect and respect the rights of citizens to live a fulfilled life. It is time to rebuild and re-orgarnise our public institutions to standard of moral and ethnic value. This is time for actions that will increase the supply of human happiness and not human suffering and poverty.

Meanwhile, apart to cater for the wellbeing of its citizens, the first priority of any sovereign government is the security of lives and property of its people. The whole security set of the country has been in shamble for the very long time. Have we forgotten how a minister of justice on duty was murdered in his bedroom? What of the cases of armed robbers and kidnappers here and there? It is very difficult to explain that a 51 year old country security forces can not handle a fanatical sect that are not more than five hundred people before doing so much damage. They murdered and wasted the lives of our youth corps brothers and sisters, killed 32 people in Adamawa state, also killed four policemen at a checkpoint in Abuja. This group claimed responsible for the August 26 bombing of United Nation building in Abuja, where more than sixteen people were killed and sixty people injured. Are we have to wait for another strike before re-organising and equipping the whole security sector? Is it not sad and shameful if at 51, we have to be relying always on foreign security assistance on internal crisis?.
The mirads of corruption has increased hardship for the majority of Nigerians. You cannot name a sector where there is no corruption. Everybody have taken it as a way of live. From the gate-man that wants to get a tip before opening for you, to the messenger that promises to move your file to Oga's table and obligatory bribe or the 10 percent or "kickbacks" that director will demand in order to approve your contract. The anti-corruption body have to be re-organised as it was before with the same effective and efficient people that started it. This is not the time for total party allegiance for sensitive recruitments. It is time to have the best people in all postions in order to have the best result. The essence of this body is to have the right people to effect changes in our effort to reduce corrruption that is weakening all our democratic institutions. It is very ridiculous to read on the pages of newspapers that EFCC have arrested a politician that stole billions of naira from the treasury, released him on bail on the second day, he was later arranged to court to say "He is not guilty" of those fifty charges against him. The next thing we will hear about him is that he is now a free man enjoying his loot. It is time for all the present Nigerian elected representatives to declare their assets. This should start with the honourable President Jonathan to show he is genuinely interested in fighting corruption. The Nigerian constitution ammendment committee have to address this and others vital issues threatening the existence of our great nation.
The judicial institutions that is required to be independent, impartial and fair in its procedure are found wanting. Arbiter, the only hope of an organised society is now questionable and no longer to be trusted. They have all forgotten that the ethics of this great profession. It is now difficult to enjoy "the right to justice" with all these few scoundrels and goons in power controlling the wit and wigs of our respectable lawyers and judges. The democratic principles encompasses an independent of judiciary, equality of citizens before the law, the requirement for government to base their actions on legal authorities and citizens having the right to seek legal remedies against their government are no more practical in my fatherland. The judicial system have to be re-organised themselves with media playing the role to check excesses behaviour of the bench and the bar. It is very difficult to find peace where there is injustice.
Politics concern with general issues affecting the entire populace. It is the production, distribution, and the use of scarce resources to better the lives of citizens. It is not wasting of resources, nor stealing from treasury. Politics is not meant for two-faced politician that will promise heaven and earth during campaign and do nothing while in office. That after twelve years of democratic government, paying 469 representatives over 150 million naira (about 1 million dolar) each every month and we cannot boast of basic ammenities like undistrupted electricity and water supply, there are no good road network, our hospitals are in a mess. This is definately a huge waste every year without tangible things to show for it in the last decade.What of the unaccountable state Governor's security votes allowances? We just have to re-organise and trim down this colosal waste for posperity sake. This is time to plan and organise our workforce to make economic sense and commensorate their existence.
Lastly, there is urgent and drastic need to address the problems of state of education in Nigeria before the situation gets out of control. The case of recent mass failure of students in this year's June / July examinations conducted by NECO where about 25 percent of the candidates got credit in Mathematics and English Language have to be taken serious. The present government have to invest greatly on early childhood education during infant and toddler years as highly educated and skilled workforce will be vital not only to individual opportunity, but also to the overall success of our economy as well. Parents, families and schools have to be part in this re-organisation exercises of instilling in our children our best shared values and informed citizenship.
Written by,
Adewale T Akande, Author, Educationist and Road Traffic Safety Consultant.
Barcelona, Spain. Tel: 0034-600877296
Disclaimer:

"The views/contents expressed in this article are the sole responsibility of the author(s) and do not necessarily reflect those of The Nigerian Voice. The Nigerian Voice will not be responsible or liable for any inaccurate or incorrect statements contained in this article."
Articles by Adewale T. Akande