ACTRESS TOYIN AIMAKHU PICKS 2010 HONDA CAR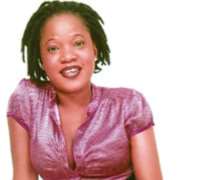 Popular Yoruba actress,Toyin Aimakhu is now in a very happy mood.And the reason is not far fetched.
The pretty thespian,our sources revealed,took delivery of a 2010 Honda Accord weeks back.Since,the new automobile has become the darling ride of the versatile role interpreter as she now cruises around in it,abandoning her Gulf 3 acquired a couple of years back.
The latest acquisition,we were told,is in the neighbourhood of N2.5 million and N3 million.
The deep blue wonder on wheels has all the accessories that guarantee maximum comfort.
The top actress,we were told,is joyous and excited about the lastest ride.
Congrats Toyin.