Uduaghan Backs Assembly, Orders Contractors Back To Site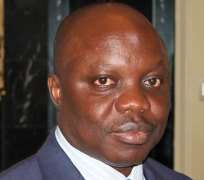 ASABA, October 30, (THEWILL) - Delta State Governor, Dr Emmanuel Eweta Uduaghan has directed all contractors executing projects in the State to return to site immediately or be sanctioned.
He warned that in view of the fact that the rains are reducing, all contractors must mobilize fully to site and ensure speedy completion of the projects or be prepared to face the wrath of Government.
Dr Uduaghan gave the directive in compliance with the State House of Assembly resolution on the complacency of contractors handling some key projects for the State.
The Governor assured the State Legislators that the executive arm of the Government will continue to collaborate with them to improve the living standard of Deltans through good governance.
Recall that the Delta State House of Assembly in a bold move on Friday adjourned sine die and resolved not to reconvene until contractors handling strategic road projects complete and deliver them.
A motion to adjourn indefinitely was jointly sponsored by Honourables Denis Omovie and Johnson Erijo.
The motion as adopted by the Assembly presided by its Speaker, Rt. Honourable Victor Ochei states, "That this House calls Governor Emmanuel Uduaghan to, as a matter of urgency, direct all contractors handling critical projects in the state, especially those handling drains in Asaba; the dualisation of Asaba-Ughelli road; to ensure that those projects are urgently completed to ensure Deltans enjoy the dividends of democracy rather than seemingly playing on the intelligence of Deltans.
"In the light of the above I, Johnson Erijo, wish to ask that this House adjourn sine die until this motion is strictly complied with and all contractors are up and doing."