Removal Of Oil Subsidy Will Have Negative Effect, FIRS Boss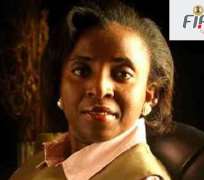 ABUJA, October 30, (THEWILL) - Executive Chairman of the Federal Inland Revenue Service (FIRS), Mrs. Ifueko Omoigui-Okauru has said the planned removal of oil subsidy by the federal government would have negative impact on employment and incomes in the country.
The FIRS boss who disclosed this at an interactive session with the House of Representatives committee on appropriation also lamented that the security situation in the country which has remained volatile may likely affect foreign direct investment, industrial capacity expansion and general economic and social wellbeing.
She said, "the planned removal of oil subsidy by the federal government is likely to affect domestic cost of production of goods and services with negative impact on employment and incomes.
Continuing she noted that "on the other hand, the government's declared intention to invest the money to be realized from removal of oil subsidy in infrastructure, health and education is expected to drive business in those areas with positive effects on tax revenue."
According to her, the petroleum industry bill when passed would stabilise the Nigerian oil sector and provide tremendous benefits to Nigerians in the oil business adding that "there will be improvement of incomes with salutary effects on the tax administration and the economy as well."
She also hailed the lifting of ban on some import items and the recently introduced port reforms saying it will encourage trade.
On the new minimum wage for Nigerian workers, Omoigui-Okauru said it will increase the purchasing power of workers and enhanced revenue earnings through VAT and personal income tax.
According to her, the nationalization and recapitalisation of three banks and conclusion of mergers by others would provide stability in the banking sector, adding that the recent increase in the monetary policy rate 9.25 percent to 12 percent and increase in the cash reserve requirement from 4 percent to 8 percent have a contradictory effect on credit and dampen consumption.
The FIRS boss also noted that the recent depreciation in naira is likely to have a limiting effect on imports and hence a reduction in import VAT stressing that "a reduction in volume might be off-set by increase in prices of goods occasioned by depreciation."
Earlier, chairman of the committee, Hon. John Enoh warned that the committee would not take lightly with agencies that do not remit their internally generated revenue into the federation account as required by law. He assured that chief executives of defaulting agencies would be punished.
Enoh stressed that the committee was concerned about the poor implementation of budgets by MDA'S assuring that henceforth, selective implementation of appropriation act would not be accepted.