Bishop Oyedepo's Bombshell On Federal Government …"If removed, Govt. will steal the oil subsidy"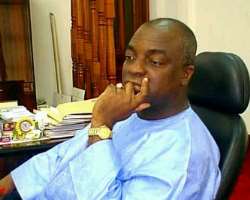 For a very long time that the issue of removal of fuel subsidy or no removal by the Federal Government has been in the news, little or nothing has been heard from the popular man of God of the Winners Chapel Ministry on the topic.
But penultimate Sunday, the renowned cleric, Bishop David Oyedepo broke silence on the contemporary issue.
According to the Bishop, he said he's not against the removal of subsidy but his great concern is what will be the fate of the money that will come in return.
The man of God bluntly asserted that the money will be stolen by the thieves at the helm of affairs with the claims that they are developing the nation.
The lively Bishop, however, related the unruly acts of some government officials as the unquenchable quest for wealth and absence of fear of God.