Showcasing Talents in Kano Through Movies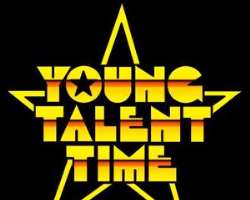 Lagos — Discovering talents and potentials of young people has moved to the next level in the last five years.
Most organisations and firms have taken up the amour of bringing out the best in Nigerian youths. These talents, which range from music, dancing, intellectual, art to modelling come to the public with huge entertainment packages, showing that one can as well be famous in entertainment and acquiring knowledge pari passu.
It was on this same drive of discovering great talents that Segun Ajetumobi, popularly known as Posh on stage, suspended his career as a consultant in advertising to grooming talents in Kano. And he really meant taking to limelight through his first movie.
The movie, written and directed by him, would soon hit the market.
The Osun State-born artist, based in Kano, is a graduate of Plateau School of Accountancy and Management Studies, where he studied Mass Communications, but majors in Public Relations and Advertising.
While elaborating on his mission in his first movie, he said
"Writing stories is a talent that I have always nurtured from childhood. I went into making movies out of inspirations. I discovered that we have abundant talents in Kano State and there is no pavilion for them to be exhibited. Most of the youths, Hausa people and non-indigenes in Kano State, have exceptional talents. So I decided to bring them out through movie making. Making this first movie is a way of exposing these talents discovered in the North to the world.
"The movie entitled The Grand Gurus is a mafia kind of movie. It is a fusion of American kind of movie, action packed, martial arts and stunts in Nigerian setting. It is not a simple cookie that Nigerian home video is known for, where actors sit and talk for hours."
Ajetumobi said that the mission of The Grand Gurus is to correct Nigeria's way of making movies.
He said the movie is billed to open minds to new perspectives to stories far from mere discussion kind of movie, which most home videos are known for.
"Nigeria is not good at making action movies with stunts and kick boxing. With the kind of money that directors put into a movie, we should have some improvement in the movies we make. The issue of doing a drama without action is exaggerated in our movie industry. The era of Nigeria soap opera kind of home videos has gone. It is time for action, stunt and martial art movies."
Repeating popular faces will not help upcoming talents; rather it discourages them. We should invent new ideas, new producers, new faces and new actors/actresses because it is like the ideas that we had have been exhausted and overstressed," he said.
He explained that the inspiration of the movie came as a result of the love he has for improving Nigerian home videos through initiating new and fresh concept in filmmaking.
Aside writing and directing the movie, Ajetumobi said that he is a black belter skilled in kickboxing and employs the services of martial art experts that train some of his actors/actresses.
Reacting to the question on whether the crew has any popular actor or actress in the movie, he said that it ran into parts, one and two. He said that in the drive of really introducing new faces into the entertainment industry, part one, due for launch by December parades no popular face in it, but would feature two or three in part two.