University Vice Chancellors Want Matriculation Exam Abolished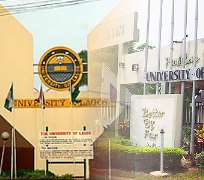 ABUJA, October 27, (THEWILL) - The Committee of Vice Chancellors today asked for the abolition of the Universal Tertiary Matriculation Examination (UTME) used for admitting candidates into the nation's higher institutions.
Chairman of Committee of Vice Chancellors and Vice Chancellor of the University of Ilorin, Professor Ishaq Oloyede, told the Senate Committee on Education that it was improper to use the same examination to admit students into universities, polytechnics and Colleges of Education.
The Joint Admissions and Matriculations Board (JAMB) he said should revert to University Matriculations Examinations (UME) for the universities and separate examinations set for polytechnics and colleges of education as it was the case before 2009.
He argued that the screening conducted by the universities sought to ascertain if the candidates were suitable for university education. Oloyede also noted that the syllabus of the universities was completely different from those of the polytechnics and colleges of education.
He however admitted that there were some abuses in the conduct of the Post-JAMB tests conducted by the universities, but added that those abuses were being addressed by the Committee of Vice Chancellors.
"We are addressing the problems right now, we have met and discussed all these problems and if we put in place what we have agreed, the problems will be solved," he told senators.
He denied that the VCs were using the test to generate funds, noting that it was costing the universities so much money to conduct the examinations.
He also accepted the recommendation that a single payment should be made by candidates for both JAMB examinations and the post-JAMB tests.
Senator Chris Ngige who took time to explain the harrowing experiences of candidates for the post JAMB examination in his constituency, noted that universities need to explain the various reports coming from the candidates, alleging irregularities and bottlenecks associated with the exercise.
Recall that JAMB Registrar, Dibu Ojerinde, had on Wednesday accused Vice Chancellors of turning the post UTME into a revenue generating exercise, even though the directive was that the charges should not exceed N1, 000 per student.