FG INAUGURATES COMMITTEE ON ROAD SECTOR REFORM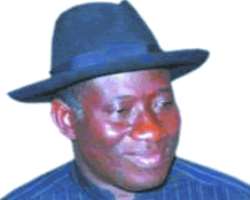 Minister of Works Arc Mike Onolememen has maintained that road transportation remains the cornerstone of the nations economy, accounting for about 95 per cent of cargo and passenger traffic. Inaugurating the Committee on Road Sector Reform, yesterday in Abuja, the minister commented on transportation infrastructure as the backbone of a nation's economy. He also lamented on poor state of rail and water transportation as well as the air transportation in Nigeria.
The Minister noted that, with the current asset value of about N5 trillion, there is need for the sustainable development and maintenance of the country's road transportation infrastructure, to provide a safe, reliable and free flowing system for motorist and other road users.
According to him, 'best practices around the world indicates that Nigeria cannot over come challenges, unless the necessary reforms are embarked upon to reposition the road sector.'
He said, the ministry is determined to midwife these reforms in the road sector as part of the transformation agenda of the administration of President Goodluck Jonathan.
Onolememen urged the committee to examine previous efforts at reforming the road sector and governance structure for the road sector, including setting up of a National Roads Authority.
He also charged them to sustain funding of roads infrastructure, through the setting up of a roads fund, to mobilize a number of user-related charges for road development and maintenance. According to him, the ability of the road sector to effectively play its vital supportive role to the economy will be realized through the proposed reforms, as it is estimated that about 500 billion naira could be generated yearly, with over two million jobs created nationwide.
The chairman of the committee, Dr. Bernard Obika in his response, said that any sector that has asset value of N5 trillion is a business, so, road sector is a business. He lamented that the failure of road sector reforms over the years, which made the country behind other countries on road infrastructure. Obika maintained that road poor condition in Nigeria is not because of funding but several factors, saying that there is need for change, since the previous reforms did not work in the country.
He assured the minister that the committee will not disappoint the country as road sector is considered critical in the nation economic development.