IMPROVED POWER SUPPLY BY 2015 IMPOSSIBLE -NUEE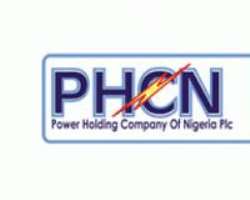 The National Union of Electricity Employees (NUEE) yesterday dismissed claims in government circles that power output would improve by 2015, pointing out that all the purported power plants under construction were mere 'political' power stations that cannot guarantee the needed power output.
The union alleged that prominent Nigerians in the corridors of power have already been allocated some of the companies under the Power Holding Companies of Nigerian (PHCN), after the same people have said that Nigerians cannot manage the same companies.
This was made known in Kaduna at the opening ceremony of a two-day workshop on electricity sector reform in Nigerian organised for NUEE by the Fredrik Ebert Foundation. The General Secretary of NUEE, Joe Ajearo who spoke at the occasion on the proposed sale of PHCN said, 'check all the companies in this country that have been privatised, from the Aluminium Smelter Company of Nigeria (ASCON), in Ikot-Epkene to Ajaokuta Steel Company, to Bacita Sugar Company to NICON Hilton and others were all bought by Nigerians.
'I can't tell you what megawatt of electricity we are going to generate by 2015. But I am not aware of any new power station that is going to be available by 2015. The gestation period for a power station is between 3 and 4 years. If there is none now that government is constructing, why should anyone expect improved power supply by 2015?
'It is only when you start today that you would know that a power plant would be ready in, say, four years. It is not a question of 'let there be light'. You must work for it. You must also plan for it. If you generate 5,000Mw today, by next year the demand would go high, that means that the supply will drop.
'The best way to solve this is to increase, adding more megawatts each year until the supply stabilises. But we have not been doing that, and we are not doing that now. The problem we have now is that supply is constant while the demand is increasing. 'All the power stations that government claims to be building - Gerku, Omotosho, Papalanto, the NIPPs – all are political power stations. Any minister that is in power will site a Power Station in his community. Not basically because it is the best site for it. Look at Geregu, Omotosho and the rest. These are gas-powered power stations, far from the source of gas.'
'Why not build them in the Niger Delta, the source of the gas? That would have done a lot of magic. And if you add the combined outputs of these so-called power stations, what do they amount to? They are not up to one small hydropower stations. They are just, 120Mw, 150Mw, 200Mw. And they are up to 5 of them.' ' If they have concentrated only on proposed Manmilla Hydro-electricity station in Taraba State, Nigeria would have now been having additional 3,400Mw - just one power station. The other ones are political power stations; they would not be there to serve us.'
'The same now applies to PHCN. The companies under it have been bought by proxies of those in the corridors of power. Some of these companies were hurriedly registered overnight.' 'One is claiming that Egbin Power station that generates 2,400Mw has been sold to them – men in power today through proxies. And these people have conflicting interest with the Nigerian people.'
'Some of them have even had some big businesses in the power sector. These are the same Nigerians saying that Nigerians cannot manage the power sector. They are among a few Nigerians that have stolen so much from Nigeria. Since they cannot buy Nigeria, and cannot take over the entire Nigerian assets, they are using this dirty money now to acquire as much of Nigerian assets as they can. When the times come, everyone will know them.' He added.