House Probe Of NNPC N450B Debt Stalled As Ministers, MDA's Shun Lawmakers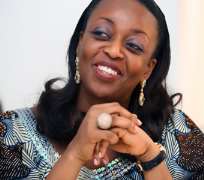 ABUJA, October 25, (THEWILL) - The absence of key ministers and other ministries, agencies and departments (MDAs) of government Tuesday stalled the commencement of the House of Representatives investigative hearing into the non-remittance of N450 billion into the Federation Account by the Nigerian National Petroleum Corporation (NNPC).
The hearing has been moved to Tuesday, November 01, 2011.
Recall that the House had on September 22, directed its joint committee on finance, petroleum upstream and downstream and gas to investigate how the NNPC remits money into the Federation Account following allegations of non-remittance of N450 billion.
The committee is also expected to ascertain the level of compliance by other parastatals and agencies under the ministry of petroleum resources, against the backdrop of allegations from other tiers of government that the Federation Account has been shortchanged to the tune of N700 billion.
But when the investigation opened up this morning, most of the stakeholders shunned the exercise. Those who were visibly absent were the Ministers of Finance, Ngozi Okonjo-Iweala; Petroleum, Diezani Alison- Maduekwe; representatives of the Department of Petroleum Resources (DPR), and the Nigeria Extractive Industries Transparency Initiative (NEITI).
Chairman of the joint committee, Hon. Abdulmumin Jibrin (PDP, Kano), frowned at the attitude of the absentee individuals and organizations declaring that the investigative hearing could not continue because of the absence of principal actors in the matter and subsequently shifted it to next Tuesday.
He noted that the committee would also require enough time to study the documents submitted to it by the various agencies.
"We will have to go through the documents and wait for the principal actors to come back from wherever they have gone to," he said.
Jibrin lamented that even organizations that sent in reports did so on the eve of the investigative hearing thereby giving members little time to look through the documents. He said with the postponement, members would study the documents and be adequately prepared to conduct the hearing.
Earlier, co-chairmen of the joint committee had taken turns to lampoon the absentee personalities and agencies. Condemning the mass absence of stakeholders, chairman of the committee on petroleum resources (downstream), Hon. Dakuku Peterside (PDP, Rivers), warned that the committee would no longer accept any attempt by some persons to frustrate its mandate.
Hon. Muraina Ajibola (PDP-Oyo), chairman of the committee on petroleum resources (upstream) reminded invited stakeholders that the committee was vested with powers to order the arrest of absentees at the hearing. He reiterated the House's readiness to ensure that government businesses were carried out with all seriousness saying, "The House of Representatives is prepared to champion the cause of things to be done properly."
Earlier, Speaker Aminu Tambuwal while declaring open the exercise assured stakeholders that the exercise was not aimed at witch hunting anybody but to ensure that there was transparency in government business.
He said, "I will like to assure you all stakeholders and indeed the general public from the onset that no witch-hunt is intended."