Baba Suwe: Doing an NDLEA movie?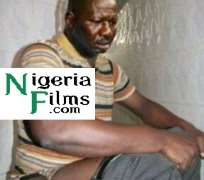 Baba Suwe: Doing an NDLEA movie?
| Print | E-mail
Friday, 21 October 2011
ShareBaba Suwe
Abiodun Awolaja undertakes an X-ray of the ongoing drug trafficking drama of popular Yoruba actor, Babatunde Omidina (Baba Suwe).
To the lovers of Nollywood, Nigeria's self-confident though perhaps intellectually impoverished movie industry which boastfully serenades its being the world's largest movie industry after Hollywood, the appellation "Baba Suwe" always evokes hilarious laughter. Talk of Baba Suwe and you have the classical features of comedy—automatism, derision and incongruity— reinforced by a sobering paradox, the contradictions of a movie industry which thrives on witchcraft, necromancy, bonding with bygone ages, and a perpetual battle with literacy. Baba Suwe, king of farce, is a Yoruba screen god, master of slang, and general weapon of comic relief. An Igbogbo, Ikorodu, Lagos State-born thespian, Baba Suwe affects, when he speaks, the Oyo dialect, moderated with the gains of modernity and the maladies of Lagos—again a motif— anchored in the garb of the elderly thug, what the Yoruba call "Baba ita/ omo ita agbalagba." He is master of space, dengepose, swagger (read boisterousness), caustic language, perpetually anchored on ghetto life. And the costume: trousers with local belts touching the ground, a face painted black, a sweater wrapped around local buba, the loud cap, etc.
Often derided for writing pointless stories, the 53-year-old Baba Suwe (real name Babatunde Ayinla Nurudeen Olasunkanmi Omidina) is always at his best when he acts in other people's stories, and this may be well turn out to be the case in his present travails in the Nigeria Drug Law Enforcement Agency (NDLEA) gulag. The ace comedian was nabbed on suspicion of drug trafficking by the NDLEA at the international wing of the Murtala Muhammed Airport, Ikeja, Lagos penultimate Wednesday night while on his way to France. NDLEA spokesperson, Mitchelle Ofoyeju, said Baba Suwe was arrested based on suspicion that he might have carried narcotics in view of his action, and that the agency decided to place him under observation to see if he would start excreting the drugs if he actually swallowed them. There had, of course, been insinuations in the past that the comedian was involved with drugs, and that he had been arrested abroad for his involvement in drug trafficking. This time round, however, the NDLEA said he tested positive to cocaine ingestion, and that its scanners had never lied. Or so we were told.
Naturally, Baba Suwe's stool then became news henceforth. When, between Friday and Saturday, the man had done his thing twice with no traces of drugs whatsoever, sources at the anti-narcotics agency were busy arguing that the media should be blamed for blowing the case open while it was still under investigation. The agency then went ahead to conduct a CT scan which still led to a dead end. But it insisted that it would await further stools. "We have had cases in the past where suspects didn't excrete any drugs until the fourth stool," an NDLEA source said with a bold face. And on Tuesday, the man again did his thing, for the third time, with the same story. Ofoyeju again: "I can confirm that Baba Suwe is still under observation. He excreted for the third time last night and no drug was found. But he remains under observation. It will not end at the third excretion, because it depends on body composition. For some people, it takes more time, more excretions." However, a consultant paediatric surgeon, Dr Taiwo Lawal, said if, by the seventh day, the actor was yet to pass any trace of hard drugs, there was a reason to doubt the initial claim of the agency.Does this, then, not lead directly to folktale, the story of the tortoise and the monkey?
The tortoise, according to this story, once grew angry when the monkey would not grant him a certain facility. Well, the tortoise then made bean cakes, dipped them in honey, and took them to the lion, who thoroughly enjoyed the delicacy. The tortoise told the lion that what he had brought was the monkey's stool, and if the king of beasts wanted more he should simply summon the monkey and order him to defecate. He (tortoise) did not fail to add that the monkey was stingy with his stool, that he often had to be given severe beating before cooperating. You should know that the monkey got the beating of his life when he failed to produce "sweet stool" after several attempts. But the lion brooked no dissidence: "Defecate sweet stool!," he kept roaring, giving the monkey a complete hiding. Is Baba Suwe another monkey roped in a dangerous case by enemies from within, or is he merely a victim of circumstance, state tyranny, or self immolation? The answers are not here, but it is perhaps not in dispute that life can never be the same for the popular actor, whose fans are said to be praying for him to come out of his present ordeal clean and unscathed. Here then is material for a blockbuster, provided that we have an intelligent writer/director.
And even though the NDLEA has said that it would not be paying the actor any remuneration at the end of its act, the actor, who is already condemned to litigation by many commentators who said that taking the NDLEA to court would be the only proof that some deals had not been done in top places to shield him from prosecution, the law is on his side if he chooses to have that scene. Section 35 (6) of the very defective 1999 Constitution boasts that "Any person who is unlawfully arrested or detained shall be entitled to compensation and public apology from the appropriate authority or person; and in this subsection, "the appropriate authority or person" means an authority or person specified by the law." Also, lawyers have since been berating the NDLEA for infringing on the actor's rights.
Thus, Adimeru ( extra luggage), as the popular comedian is called, might go to court to stress that he never had any excess luggage but was done in by overzealous security operatives. Indeed, his lawyer indicated on Wednesday that a 1 billion naira suit was in the offing. He would not be smiling because, out of movies, and even on locations, he is reputed for his hard face. But he might smile, depending on the director's designs. Fuji king, Wasiu Ayinde, might also wax another "Adimeru dance for me" album, berating the enemies of his brother (both are Ijebus) and telling the world how Adimeru woke up, brushed his teeth, bathed, put on his clothes and perfume, had a meal, and headed for Murtala Muhammed en route France, and how some idiots, some uniformed jesters who did not even speak French, nor had NAFDAC numbers, dared to embarrass him. He might then give the Peoples Democratic Party (PDP)-led Federal Government a hiding, since his Action Congress of Nigeria (ACN) stands for ''democracy and justice" through mindless imposition of candidates on party faithful.
The suspicion cannot be dismissed that an innocent man is being hounded (even the NDLEA gleefully acknowledges that the man has been lamb-cooperative rather than goat-intransigent), or that some litigation is not in the horizon, but there are also political issues raised by Baba Suwe's ordeal. Inventor of the slang "Tiwo ba ti jeun soke, temi ba ti jeun sapo, o ni lati teka (''Once you have eaten up, and I have eaten in my pockets, you have to vote") while campaigning for the candidature of former Lagos governor, Senator Bola Tinubu, the actor has naturally been at the centre of rumours that the former governor may have risen in his defence. However, the man of laughter had often grumbled openly on many occasions that he had been denied access to the ACN leader, that he was an uncompensated stakeholder in the Tinubu project, and that he hoped, one day, to collect his remuneration. The man was not a fool: he knew politics was all about deals, and did not bother to pretend that he was merely a patriot.
Baba Suwe is not the first actor to act on the NDLEA stage. But, so far, he has acquitted himself quite admirably. He told Sunday Tribune in April: "It has really been long that I started acting. It is over 33 years ago. I started when I was still in secondary school. At this stage, I was only doing it casually, but in class four, I now started professionally. Though I worked briefly at Alimaco Investment in Victoria Island, I had a vision that acting was my calling, so I stopped and kicked off immediately. I went straight to buy drums, talking drums, shekere, agogo, because back then, without all these instruments, you could not start theatre work."
Asked why he had produced only 22 movies in 33 years of acting, the actor said : "I am a real professional and I don't release films just because of money. My works are usually very tight and standard, which is not easy to do."
Well, it is not easy to do an NDLEA movie. Who says Adimeru won't dance again?