CBN MAY COMPENSATE SHAREHOLDERS OF BRIDGE BANKS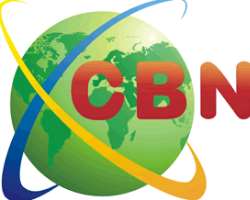 Angry shareholders of three bridge banks who lost their investments due to government's acquisition of the institutions can now heave a sigh of relief as latest indications from regulators show that the Federal Government may be considering a compensation package in the months ahead.
Though modalities for the compensation scheme are still in the works, Managing Director and Chief Executive of Asset Management Corporation, (AMCON), Mr Mustafa Chike Obi, who expressed optimism on the possibility of relief package for the shareholders, stated it was quite unfortunate that the investors in the banks lost everything in the course of the reform.
Chike -Obi stated that despite the stiff opposition mounted by some of the shareholder groups against the reform programme, government was becoming sympathetic to their demands and may in future compensate them. He pointed out that the decision regarding what they should be given at the time the package would be ready was not his or that of AMCON, but would be entire a Federal Government discretion.
He noted '' Government is sympathetic to the demands and concerns of the shareholders and may do something for them in future, but it is not for me to take those decisions. The AMCON boss said the issue of shareholders compensation was not discussed during recapitalization programme because the regulators were resolute in their determination to execute a policy they knew was in the best interest of the Nigerian state and her citizens and did not want distractions that could truncate the process.
But having concluded the recapitalization of the banks and made them stronger, Chike -Obi said it was now time to listen to them and resolve some of the outstanding issues. It would be recalled that shareholders of Afribank Plc, Bank PHB and Spring Bank which were quoted on the Nigerian Stock Exchange were up in arms after the Central Bank of Nigeria and NDIC transformed them into bridge banks in Mainstreet Bank, KeyStone Bank and Enterprise Bank Limited, an indication that they may have lost everything. They demanded for compensation from the regulators stressing the acquisition was illegal and a breach of their fundamental rights as investors.
Meanwhile AMCON said yesterday it purchased a total of 9000 non -performing loans with a face value of N2.78trillion from 21 banks in the country at a discounted price of N1.16trillion. The loan portfolio according to him represented about 95 per cent of the industry's total delinquent loan portfolio. The portfolio comprises a mixture of facilities including equities and debenture in public and private firms , adding that all the facilities had underlying collaterals that the corporation can rely upon to recover its investment.