AMCON ACQUIRES N275B BAD LOANS OF ZENON OIL, GEOMETRIC POWER, SEAWOLF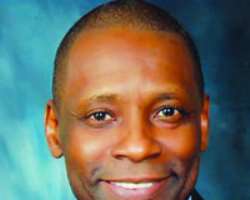 Prompted by a desire to avert another systemic crisis in the Nigerian banking industry, the Asset Management Corporation of Nigeria (AMCON) Thursday announced it has acquired another N275billion delinquent credit from about 6 banks in respect of various transactions with three indigenous firms.
The firms whose bad debts were taken over under the arrangement include Zenon Petroleum, Geometric Power Limited and Seawolf Industries Limited. Under the arrangement which AMCON Managing Director and Chief Executive, Mr Mustafa Chike Obi said was in the best interest of the nation's economy, the corporation purchased a total of N150billion debt owed about five banks that financial petroleum products imports by Zenon Petroleum a few years ago.
The company Daily Sun learnt has been servicing the facility promptly until disagreement arising from interest charges threw spanner into the wheel of the transaction. Banks believed to have funded the Zenon Petroleum deal include, Access Bank Plc, Guaranty Trust Bank Plc, Zenith Bank Plc, FCMB among others.
Similarly, AMCON boss hinted the corporation has concluded discussion with First Bank Plc, to take over an estimated N100billion exposure to Seawolf Industries Limited while it has also concluded transactions on the N25billion debt owed Diamond Bank by Geometric Power Systems for the financing of the Independent Power Project in Aba, Abia State.
He said ''Certain banks have been compelled, in consultation with AMCON, and the Central Bank of Nigeria to sell systematically important loans to AMCON to forestall any further crisis in the future. Most notable among these are loans to Zenon Petroleum, Seawolf Industries and Geometric Power Industries''.
But given a breakdown of the transaction, Chike -Obi stated that AMCON's involvement in the firms debt imbroglio was basically due to the usually large size of the facilities which he feared could create another systemic crisis if the debtors suddenly default.
He explained that though the loans are still performing, it would be dangerous to leave it with the banks because it could destroy the industry if nothing was done. The AMCON boss allayed fears that the corporation's takeover of the facilities would not mean taking over the indebted companies but strengthen their governance structures and ensure that the loans are repaid promptly, stressing that this would ensure there would be no job losses while critical activities in the firms and their banks are not unduly disrupted.
Meanwhile Chike-Obi has said AMCON will conclude its acquisition of non-performing loans of banks by October 31, 2011 having injected about N1.16 trillion for the face value of an estimated N2.78trillion delinquent credit owed 21 banks in the country. This according to him also represented about 95 per cent of all outstanding non -performing loans in the nation's banking industry.