UK ENTRY CLEARANCE AS EXTERNAL BARRIER TO ACADEMIC CAREER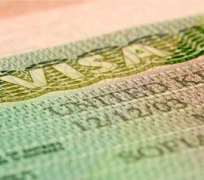 I refer the reader to page 18 of the 10 October 17, 2011 issue of The Nigerian Tribune and page 21 of the 14 October 17, 2011 issue of The Nation for my experiences. Let me provide a brief restatement with additional information. I won the 2011/2012 Cambridge/Africa Collaborative Research fellowship in an Africa-wide competition with four other Africans who were long ago granted visas and had taken up their fellowship at the University of Cambridge. Mrs. Dorian Addison, Administrator and Professor Megan Vaughan FBA, Director, Centre of African Studies, University of Cambridge at various times sent confirmation of my invitation to the High Commission.
Finally, the Minister of Foreign Affairs, Honourable Gbenga Ashiru, MFR, within forty-eight hours of my call for help responded with dispatch. He intervened through a letter dated 11 October 17, 2011 signed for him by the Director, Consular and Immigration Department of the Foreign Ministry. Let me use this medium to thank the Honourable Minister, the Director and one of his Personal Assistants for their prompt response. With people like them in government, there is hope that you have someone to run to when you have a problem. I personally delivered the letter through the Abuja VSF office of the UK on 13 October, 2011. There is still no response from the Embassy. The possibility of taking up my fellowship depends on their wisdom. My experience can be likened to that of someone who won a world championship, of course, on universal rules, only to be denied entry into the venue of prize giving ceremony by the host country.
If I am seeking entry into the UK for a scheduled programme, should it not be taken into account in the attention being given the review of my application? Is it that there is absolutely no reason for expedited action? Is it the case that the Embassy does not prioritize applications? If they do, my simple conclusion is that my request also made for me by very credible people is classified among the least of the Embassy's priorities. This raises the question, 'what are the criteria for prioritizing applications?' Has academic enterprise taken the back seat of engagement in British values? It might have perhaps because an academic from an unimportant country is involved. My visa application has been under review since 18 August 2011. That is 44 working days as at the time of writing, 18 October 2011. If the Entry Clearance Officer has the authority to decide whether or not I should have visa to UK, do I not have the right to know their decision? Do I not have the right to such information to plan my schedule? I suspect that the delay in making known the decision on my application is calculated to frustrate me.
I thought the debate on the meaning of sovereignty long ruled out arbitrariness: That no state has the right to treat even its own citizens unfairly. That UK accepts this understanding is borne out by her participation in the NATO intervention in Libya. If a state is not permitted to do as it pleases with its citizens, I guess it can with citizens of other states only against the background of a devaluated meaning of the person or naked show of power. Certainly, unnecessary restriction of the movement of an academic is a violation of academic freedom. There is no gainsaying that travel is a tool of scholarship. I do not want to presume knowledge of the period of time it takes to process visa applications of British citizens wishing to visit Nigeria for academic purposes. But it would be interesting for me to learn that it takes up to five, six months to complete the process.
I have been to Lagos and Abuja twice each on the visa issue. Imagine the financial and emotional costs to me. I have since 4 August been engaged in correspondence by phone, text messages, and emails over the visa issue. Also imagine the costs. I leave the determination of their kinds and levels to the reader's discernment. If the Nigerian academic suffers the disadvantage born of unreliable infrastructure (electricity supply, ICT, etc.), I need mention that those costs/hassles for visa add to my disadvantage in relation to my pairs in other parts of the world, assuming the reader knows them.
Recently, our President gave authority to grant visas for ten years to British businessmen and women. That is welcome. That is a mark of hospitality that Africans are known for. But while showing hospitality to British citizens, do we not deserve reciprocation? While facilitating their interests, do we not deserve their facilitation? How else may we view the President's gesture? Nigerian leaders tend to put faith in externally rather than internally or self-driven development. Their preoccupation is with foreign investment not with enabling local investment. They tend to be kinder to foreign investors. They are more protective of 'strangers' than people of their household. Their generosity is a reverse of the truism, 'charity begins at home.' For them, 'charity begins abroad.'
Why did import-substitution industrialization not result in the industrialization of Nigeria? The motor assembly houses I met in Ibadan in early 1980s have since been turned into church assemblies and warehouses. No organization or country can smell material progress and self-respect if it does not care about assisting its primary constituents to realize their full potentials. This is why most privileged Nigerians are disposed to planting one leg in Europe or North America in their quest for personal welfare. The knowledge of this disposition leads the entry clearance officers to think that every Nigerian seeking a visa to their countries intends to relocate. That is not me! My knowledge of the world and human welfare is clearer than that: There is no paradise anywhere in this system of things. Hence, the thought to relocate has never come up in my heart!
*Victor Adefemi Isumonah, Ph.D., Department of Political Science, University of Ibadan, Nigeria. Tel. 0802-7534429. Email: [email protected]
Disclaimer:

"The views/contents expressed in this article are the sole responsibility of

thewillnigeria.com

and do not necessarily reflect those of The Nigerian Voice. The Nigerian Voice will not be responsible or liable for any inaccurate or incorrect statements contained in this article."
Articles by thewillnigeria.com